Demo in NY demands release of Shahidul Alam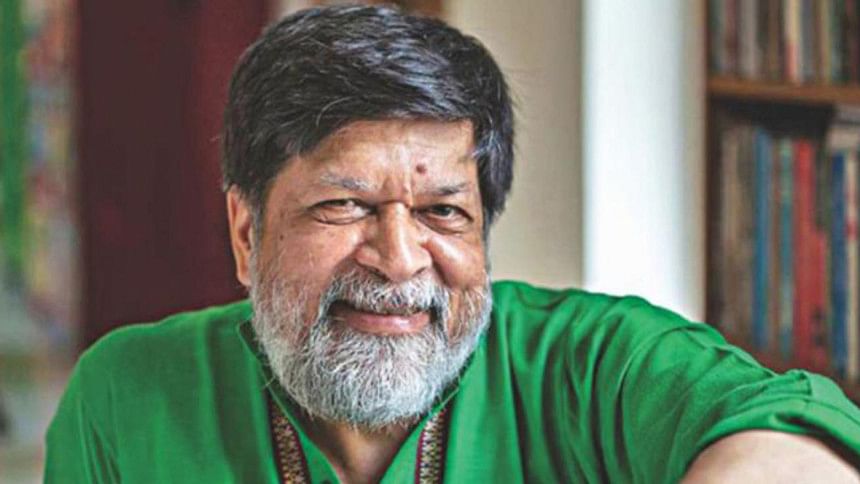 Demonstrators in New York gathered outside the United Nations headquarters on Thursday demanding release of noted photographer Shahidul Alam, as Prime Minister Sheikh Hasina addressed the UN General Assembly.
Participants condemned the passage of Digital Security Bill and called for freedom of the press and protection of journalists in Bangladesh at the programme, joined by the Committee to Protect Journalists (CPJ), PEN America, Reporters Without Borders, Amnesty International and Human Rights Watch. Family and friends of Shahidul were also present, says a press release.
They said the passage of the bill points to a disturbing trend towards suppressing freedom of press and speech.
Steven Butler, the Asia program coordinator of CPJ, said the legislation "would violate constitutional guarantees of freedom of the press, and would create extensive legal dangers for journalists in the normal course of carrying out their professional activities."
Amnesty International's South Asia Campaigner Saad Hammadi said, "Given how the authorities have arbitrarily arrested hundreds of people in the past six years under the ICT Act, there are serious concerns that the new act will be used against people who speak out."
The protesters denounced the imprisonment of Shahidul, journalists, and student protesters in Bangladesh.
"What is really important for the state is that if one silences the creative artists and intellectuals, then the conscience of the state is killed, because it's the role of the creative artists and intellectuals to make constructive criticism so that the state can be a real democracy," said Columbia University's Prof Gayatri Spivak.
Shahidul, also founder of Drik Picture Library, was picked up by plainclothes men from his home in the capital's Dhanmondi on August 5. He alleged he was tortured in jail.
He has been denied bail on several occasions and has been staying in prison since then.
Kerry Kennedy, human rights activist and daughter of Senator Bobby Kennedy, said, "Shahidul Alam is wrongfully detained, and I proudly stand with those who are calling for his immediate and unconditional release."
"Bangladesh should comply with its international human rights obligations and free Shahidul Alam today," she said.
Julie Trébault, director of the Artists at Risk Connection at PEN America, said Shahidul's detention is an "attempt to intimidate and silence voices of dissent in Bangladesh".
South Asia Director of Human Rights Watch Meenakshi Ganguly said the government has accused Shahidul Alam of "false propaganda" but he was doing what he has always done: speak up for human rights.
Wasfia Nazreen, National Geographic Explorer and Bangladesh's only Seven Summiteer, said: "Shahidul is a living legend who taught throughout his life how to see the light of our country, even during her darkest hours... he is being wrongly imprisoned."
Shahidul's cousin Salma Ahmed also spoke.