Smart card, free ride, special concession
DTCA discloses details about metro rail fare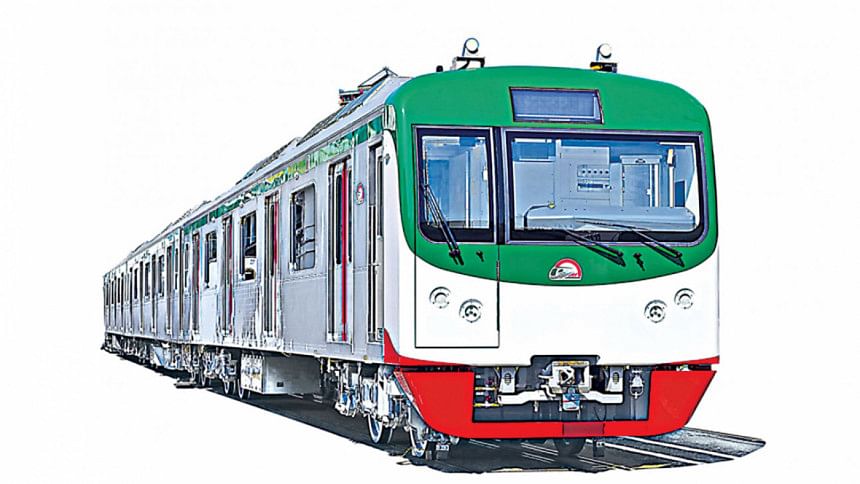 Dhaka Transport Coordination Authority (DTCA) spelled out the details and conditions regarding metro rail fare in a circular yesterday.
Citizens will get a 10-percent concession if they uses their "smart card" to pay for their ride.
The circular also read that metro rail authorities can give special concession to people with special needs for each of their trips.
Wounded freedom-fighters would also be allowed to travel free of cost.
The maximum fare for a journey from Uttara to Kamalapur would be Tk 100, and minimum fare would be Tk 20. The fare for each kilometre is set at Tk 5.
DTCA also published a detailed fare chart, which will partially come into operation from December.
Shabiha Pervin, DTCA's executive director, confirmed the information with The Daily Star last night.
On Tuesday, Road Transport and Bridges Minister Obaidul Quader announced that the metro fare has been set following prime minister's approval.
Metro rail service from Uttara to Agargaon is scheduled to launch in December. The  Agargaon-Motijheel route is set to be operational by December 2023. Additionally, an extension from Motijheel to Kamalapur is scheduled to be constructed by December 2025.
As per the circular, the fare from Uttara to Agargaon (11.73km) would be Tk 60, and Tk 100 for both Uttara-Motijheel (20.10km) and Uttara-Kamalapur (21.26km).
The Uttara-Farmgate fare would be Tk 70, while Farmgate-Motijheel Tk 40.
Commuters will be able to buy prepaid cards that can be refilled by up to Tk 10,000, with a validity of 10 years. There will be monthly, weekly, and family cards.
Single-use cards will be available too, officials said.
The Mass Rapid Transit Line-6 or MRT-6 was supposed to be implemented at a cost of Tk 21,985 crore by June 2024.
Later, the project was revised. The extension line up to Kamalapur took up the project cost to Tk 33,472 crore, and deadline was extended till December 2025.
Once completed, the metro will be able to carry 60,000 passengers per hour, reducing travel time from Uttara to Motijheel to below 40 minutes, from the current two hours.
The estimated time would change if the extension from Motijheel to Kamalapur is included.