Revamp transport sector to facilitate e-ticketing
Says Jatri Kalyan Samity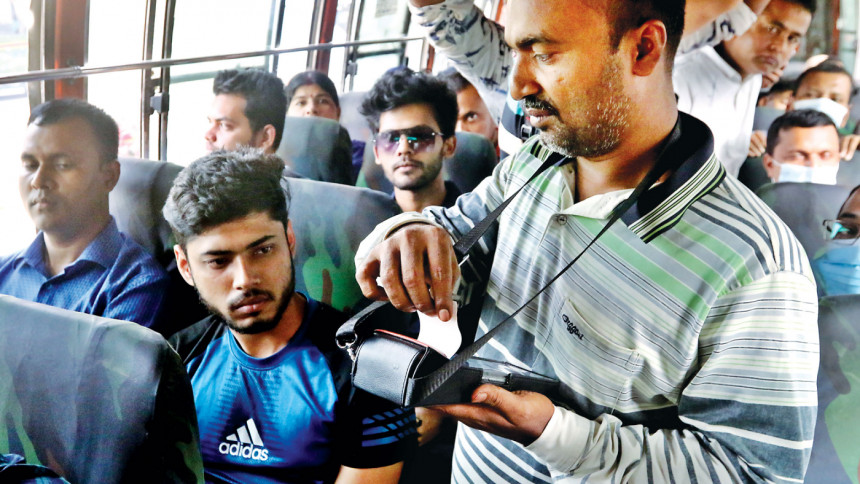 The e-ticketing system for buses will not last long unless the transport sector is radically reformed and existent problems are resolved.
The leaders of Bangladesh Jatri Kalyan Samity made this remark yesterday while welcoming the e-ticketing system in public transport.
Speakers made these comments at the discussion meeting organised by the samity titled "Expectations of E-ticketing Passengers in Dhaka City Bus Service" at Sagar-Runi Auditorium of Dhaka Reporters Unity.
Secretary General of the organisation Mozammel Hoque Chowdhury said, "So far, all the information that an e-ticket needs to contain is not provided. Some tickets only have the fare written on it, which opens a scope for extortion.
"It's important to confirm appointment letter, salary and overtime of drivers and assistants. Removing slow-moving buses, and provision of separate dedicated lanes, enforcing government-fixed fares are crucial," he added.