Metro rail will now stop at Mirpur-10 station
Mirpur-10 became the fifth metro rail station to be opened to public today, two months after the inauguration of the country's first metro rail service in Dhaka.
Metro rail has started picking up and dropping passengers at the Mirpur-10 station from this morning.
The station was opened to commuters at 8:30am, Nasir Uddin Ahmed, director (operations and maintenance) of Dhaka Mass Transit Company Limited, told The Daily Star.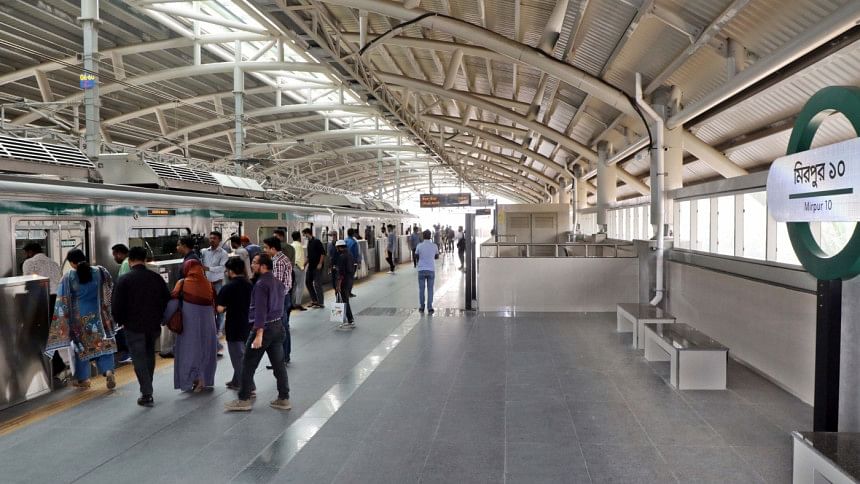 Yesterday, MAN Siddique, managing director of Dhaka Mass Transit Company Ltd, said authorities would open all nine stations between Uttara and Agargaon within March.
Siddique said they would sit four-five days after the opening of the Mirpur-10 station and then announce the dates for opening the remaining four stations within this month.
He added that they would start to increase duration of train operation after March and go for full-fledged (morning to midnight) operation from July.
Currently, metro trains are being operated from 8:30am to 12:30pm.
Prime Minister Sheikh Hasina on December 28 last year inaugurated the country's first-ever metro rail and it was opened to public on the following day.
At first, the trains were operated between Uttara to Agargaon without any stoppage. Later, two more stations -- Pallabi and Uttara Centre -- were made operational in two phases.