Harding Bridge: River erosion spotted near two pillars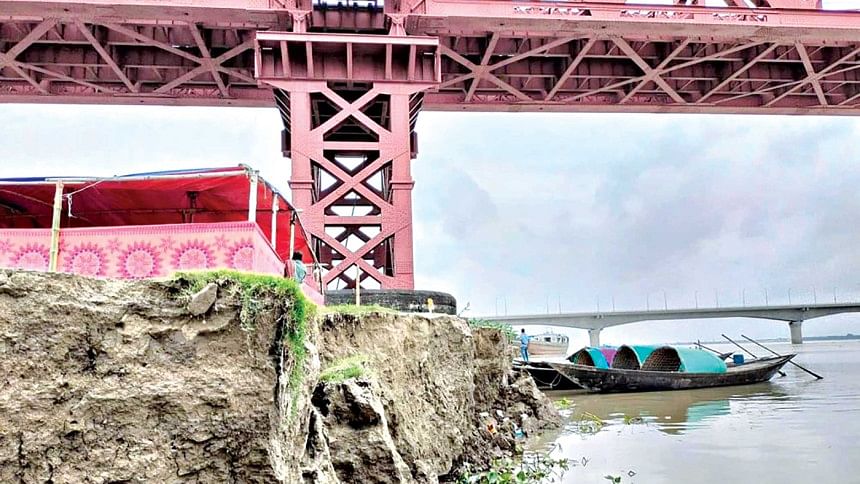 The ground near two pillars of the Hardinge Bridge, the longest steel-made railway bridge, over the Padma is eroding at Sara and Rooppur points.
Railway officials of Western Zone, however, claimed that the erosion would not harm the bridge as its guide bank is well protected.
Talking to The Daily Star, Abdur Rahim, engineer (bridge) of railway, said the bridge was not in any threat.
When the bridge was constructed, all its pillars were installed in the middle of the river. The bridge is protected by one and a half kilometre of guide bank on both sides, he said.
"If the guide bank is harmed, then the bridge will be affected."
The engineer said they were observing the situation, adding that they already asked the Water Development Board to take steps for preventing the erosion.
Sarwar Jahan Sujon, executive engineer of Pabna Water Development Board, said they dumped geo-bags in Sara Ghat area last year for preventing erosion.
"If needed, we will dump geo-bags again."
The Hardinge Bridge, built at Pakshey in Ishwardi upazila, was opened to public in 1915.
The bridge, which has 15 pillars, is 1.8km long.