Bus fare on 13 southwestern routes to go up once Padma Bridge opens: BRTA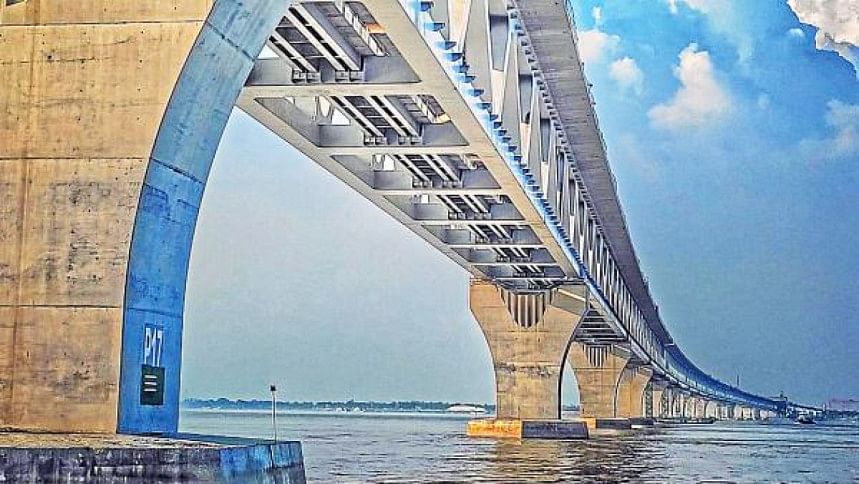 Bus fares on 13 southwestern routes will be increased to adjust the toll on Padma Bridge, said a Bangladesh Road Transport Authority circular yesterday (June 8, 2022).
The fare would be hiked by Tk 10 to Tk 11, said the circular signed by Sitangshu Shekhar Biswas, director (Engineering) of BRTA.
The authority also uploaded the latest bus fares on its website yesterday.
BRTA took the move following the fixation of the Padma Bridge toll rate last month.
Prime Minister Sheikh Hasina will inaugurate Padma Bridge on June 25. The longest bridge in the country will be opened to traffic on the following day, Road Transport and Bridges Minister Obaidul Quader said yesterday.
The new fare will be applicable from June 26 when the bridge will be opened for traffic.
However, the bus fare is likely to rise again when the government starts to impose a toll for using the Dhaka-Mawa-Bhanga Expressway.
Roads and Highways Department said they are likely to start collecting tolls from the expressway from July 1 this year. But no order has been issued in this regard yet.
The new rate will be applicable for the buses that will start from Sayedabad But Terminal in Dhaka and not for buses from other inter-district terminals.
If the buses use other terminals other than Sayedabad, they have to take fresh route permit, BRTA officials said.
As per the circular, the updated fare chart for the routes are
Dhaka-Bhanga-Madaripur-Barishal would be Tk 412
Tk 504 for Dhaka-Rajoir-Gopalganj
Tk 649 for Dhaka-Gopalganj-Khulna
Tk 218 for Dhaka-Zajira-Shariatpur
Tk 534 for Dhaka-Barishal-Pirojpur
Tk 628 for Dhaka-Gopalganj-Bagerhat-Pirojpur
Tk 501 for Dhaka-Barishal-Patuakhali
Tk 327 for Dhaka-Bhanga-Madaripur
Tk 633 for Dhaka-Gopalganj-Khulna-Shatkhira
Tk 288 for Dhaka-Bhanga-Faridpur,
Tk 653 for Dhaka-Madaripur-Barishal-Bhola-Char Fashion
Tk 219 for Dhaka-Buriganga second bridge-Shariatpur
And Tk 694 for Dhak -Madaripur-Barishal-Patuakhali-Kuakata