BRTC to expand its fleet
To procure 440 new buses including 100 electric ones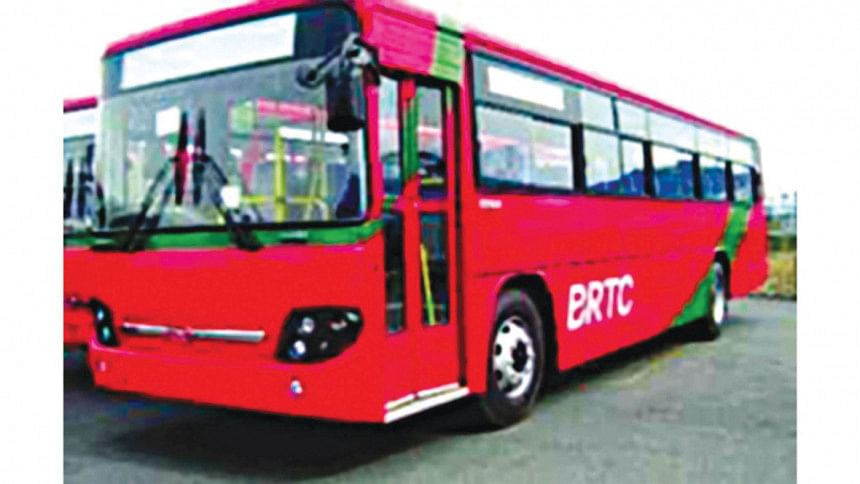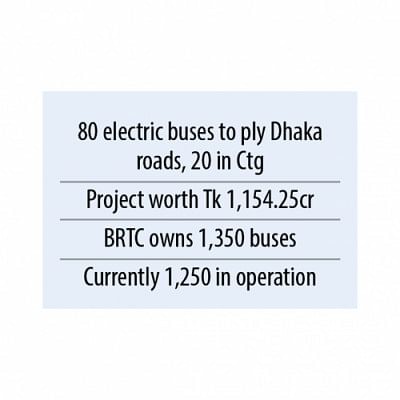 Bangladesh Road Transport Corporation (BRTC) is set to buy 440 new buses, including 100 electric buses for the first time in the country, to enhance and upgrade its services in Dhaka, Chattogram and different inter-district routes.
The state-run transport agency has initiated two projects worth Tk 2,287.7 crore to purchase the new buses, with all the buses scheduled to be operational by June 2024.
BRTC currently owns a fleet of 1,350 buses, with 1,250 in operation and the remaining under repair works. BRTC offers city and inter-district bus services in Bangladesh.
In 2019, the government procured 600 buses and 500 trucks from India, with loans from the Indian government, to assist BRTC in improving its service and reviving its financial condition.
BRTC had received negative publicity for the early demise of its buses due to a lack of skilled mechanics, spare parts, and inadequate maintenance.
BRTC officials have stated that the agency has submitted a proposal to the Road Transport and Bridges Ministry to purchase 100 double-decker electric buses, along with necessary charging stations and 15 percent spare parts.
The project is expected to cost Tk 1154.25 crore, with the duration being July 2023 to June 2025. The Indian government will provide a loan for the project.
However, the Road Transport and Bridges Minister Obaidul Quader yesterday  stated that the country's first electric buses will be introduced in November this year, with 80 buses being operated in the capital and 20 in Chattogram.
But sources mentioned that it would be difficult to launch the service by November, as several preparatory works, including project approval, loan agreement signing, installation of charging stations, and other tasks, need to be completed within six months.
BRTC has also submitted a project proposal to purchase 340 CNG-run AC buses with a South Korean loan. The project proposal is currently awaiting approval from the Planning Commission.
The government signed a loan agreement with Korea last week for the project, which is expected to cost Tk 1133.45 crore, with the duration being June 2023 to December 2024.
Of the buses, 140 buses are expected to operate under city service, while the rest will be utilized on different inter-district routes, according to sources.
BRTC Chairman Tazul Islam said they are optimistic that the project proposals will be approved soon, allowing them to purchase the buses and expand their services.
In early 2019, BRTC had a fleet of 1,445 buses, with 921 in service, 524 out of service, 164 written off, and 360 requiring major repairs. After the latest batch of new buses was added to BRTC in 2019, the fleet size increased to 1600 buses, but many out-of-service buses were sold over the last four years, leaving the current fleet size at 1350.