Bangladesh- India bus service resumes today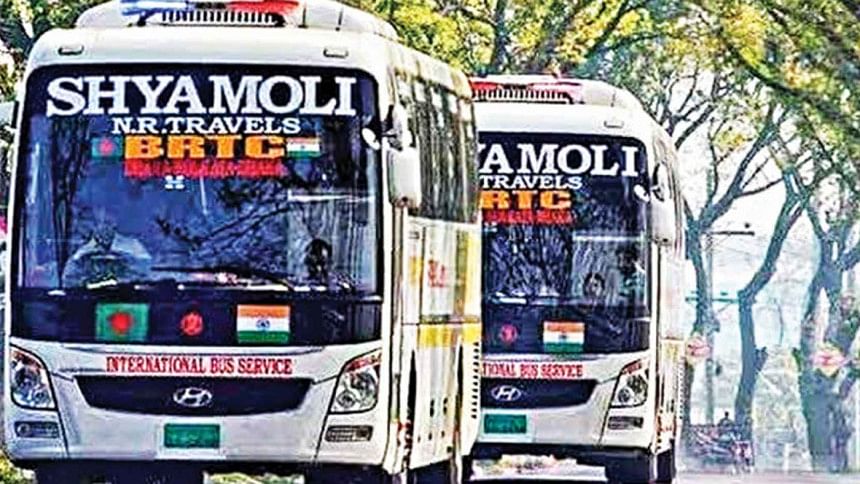 After remaining suspended for over two years due to the pandemic, the bus service between Bangladesh and India will resume today.
Tazul Islam, chairman of Bangladesh Road Transport Corporation (BRTC), confirmed this to The Daily Star yesterday.
Except the Dhaka-Sylhet-Shillong-Guwahati-Dhaka route, services on four other routes will resume from tomorrow and the first bus will start from Motijheel at 7:00am, he added.
The development came after the rail service between the two countries resumed on May 29.
Both bus and train services were suspended in March 2020, when the coronavirus hit Bangladesh.
Before suspension of services, buses were operated on five cross-border routes: Dhaka-Kolkata-Dhaka, Dhaka-Agartala-Dhaka, Dhaka-Sylhet-Shillong-Guwahati-Dhaka, Agartala-Dhaka-Kolkata-Agartala, and Dhaka-Khulna-Kolkata-Dhaka.
Discussion over resumption of bus service came to the fore after both the countries decided to resume train service.
Suvenker Ghosh Rakesh, managing director of Shyamoli NR Travels, said they are all set to resume services from June 10.
The discussion over the operation of fifth route is also going on, said a BRTC official.