Rights activists call for reforming prisons in South Asia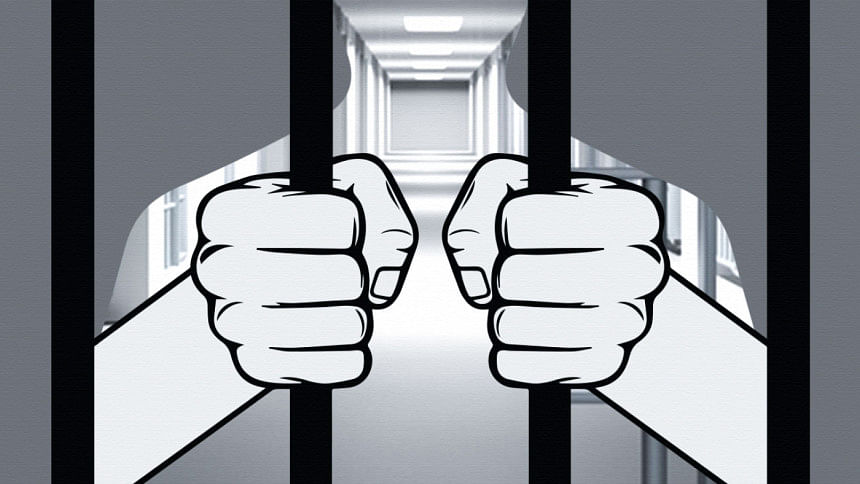 Overcrowding with little privacy, substandard beddings, sanitation and weak healthcare facilities have turned prisons in South Asian countries into chambers of perpetual torment rather than places of reform and correction, rights activists of the region have said.
Inmates in South Asian prisons bear the brunt of outdated laws and coercive practices, much of which remain as a legacy of the colonial era, they said in a virtual discussion.
The discussion, titled "Rights of the Incarcerated in South Asia", was organized by the South Asia Peace Action Network (SAPAN).
At the discussion, rights activists adopted a resolution in which they urged all concerned to take steps for reforms of South Asian prisons.
They called for ensuring that no person in prison or detention is subjected to torture at the hands of police or prison officials or abuse by other inmates, including sexual assault, so that those incarcerated for minor offences do not end up seeking protection from prison gangs or slide towards a life in crime as a result of the experience behind bars.   
The resolution urged all for giving due importance to mental wellbeing of those incarcerated.
The plight of fisherfolk picked up for maritime border violations needs special sensitivity and attention. Provide means for fisherfolks to better navigate the seas so that they do not stray into out-of-bound areas, activists said.
They called for immediate measures to reduce prison populations and protect persons in prison from Covid-19 and other infections by granting bails according to stipulated law.
Indian People's Union for Civil Liberties General Secretary and human rights lawyer V Suresh said the condition of women's prison is still the worst and women's plight is worrisome.
Nepalese journalist Kanak Mani Dixit said inmates are treated badly even if they are in prison for the "right reasons".
Indian People's Union for Civil Liberties leader Kavita Srivastava proposed for more "open prisons".
Inmates in "open prisons" are free to go out after a first roll call, can work, and have to return before the allotted second roll call. The jail does not confine them completely but requires them to earn their living to support their families.
Former Commissioner of the Human Rights Commission of Sri Lanka Ambika Satkunanathan, Former chief of Indian Navy Ramu Ramdas, journalist Jatin Desai also spoke at the programme.
Bangladeshi rights activist and renowned photographer Shahidul Alam recounted his days in jail. Shahidul was arrested on August 5, 2018, following a student protest for safe roads on July 29.
Among others, Hamid Ansari of India shared his experience in Pakistani prison while two Jawaharlal Nehru University (JNU) students -- Devangana Kalita and Natasha Narwal -- talked about their time behind bars amid Covid-19 pandemic.
A video clip on the ordeal of a Bangladeshi national, Milton, in Indian prison was screened during the discussion.