'Nothing can stop people's movement'
BNP leaders say at rally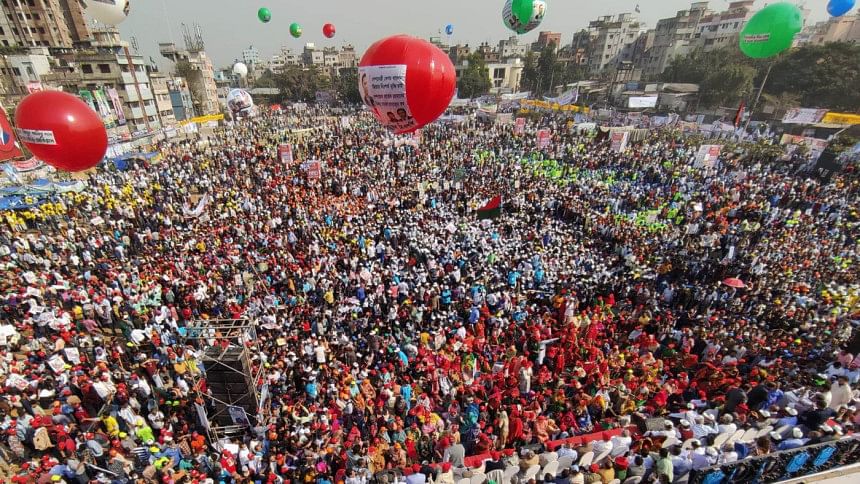 BNP top leaders today said the government did everything to foil their rally, but could not stop people's movement.
The party's standing committee member Iqbal Hasan Mahmud Tuku, while addressing the rally at Golpbagh field in the capital, said, "They tried their best to foil our rally but it did not work."
"The 10 divisional rallies are nothing but a warm up. Fresh programmes will be announced and then the movement will be launched to oust the government," he said.
Selima Rahman, another standing committee member of BNP, said the incumbent "fascist government launched "crackdown" on the opposition activists to foil the rally.
She said even party's secretary general Mirza Fakhrul Islam Alamgir was arrested but party leaders and activists did not get scared or lose hope.
"People have turned around, they have woken up, they are united. Nothing can stop people's movement," she said.
The BNP leader asked the party men to bring people of the country with them to wage its one-point demand movement.