JSD leader in jail over 'FB posts of expat brother'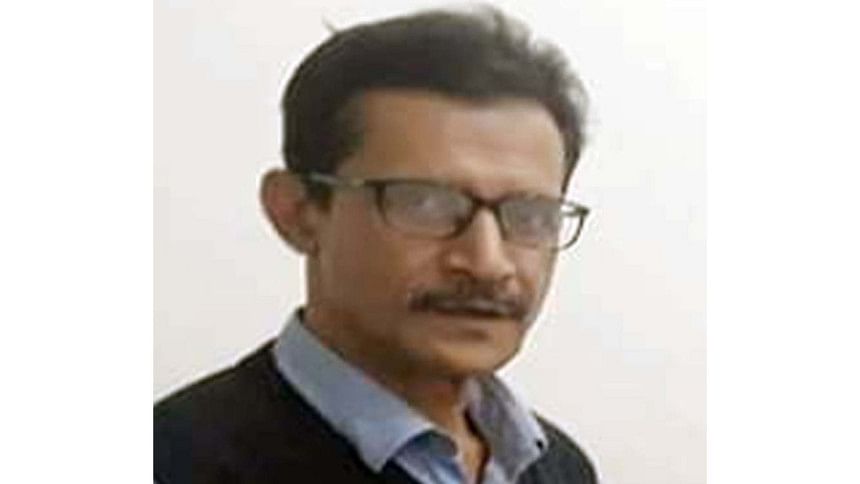 A Jatiya Samajtantrik Dal leader has been arrested in Noakhali allegedly for his expatriate brother's Facebook posts that are critical of the government, family members said.
Nur Alam Chowdhury Parvez, president of Noakhali Jatiya Samajtantrik Dal (JSD-Inu), has been in jail for 12 days even though there is no specific regular case against him, they added.
He was arrested on September 13 under section 54 of the CrPC, and a court rejected an application for his bail on September 15.
According to the forwarding report placed before the court by Sub-inspector Jainal Abedin of the Detective Branch in Noakhali, Parvez's brother spread "anti-government and anti-state false information" on Facebook, Youtube, Twitter, and other online platforms.
About Parvez, it said, "The regular investigation will be disrupted if the accused is freed on bail."
Nazim Uddin Ahmed, inspector of the Detective Branch of police in Noakhali, said Parvez was arrested for "special reasons", but refused to give any details regarding the allegations against him.
His wife Jasmine Sultana said he was being embroiled in legal trouble because of the Facebook posts of his younger brother Shamsul Alam Liton who lives in London and with whom Parvez has no connection.
She added that the court set September 29 to hold a hearing of the case.
"My husband is not involved in any crime," she told The Daily Star yesterday.
The DB arrested Parvez at his home in Laxminarayanpur area on September 13. The Noakhali Chief Judicial Magistrate Court sent him to jail the next day.
Locals and family members said Parvez's brother Liton was a journalist of Dainik Dinkal while he was a Dhaka University student. He was also the deputy press secretary of former president Iajuddin Ahmed.
In London, he is involved with the BNP and works for a weekly named Surma.
Law enforcers said they were investigating whether Parvez is linked to his brother's "anti-government campaign".
Contacted, Nazim Uddin Ahmed, inspector of DB in Noakhali, said, "We have got some importation information from him during interrogation. Police will soon press charges against him."
Shahidul Islam, superintendent of police in Noakhali, said Parvez was arrested on the basis of information from an intelligence agency.
In a separate incident in Moulvibazar, BNP leader Abdul Muktadir Manu, also arrested under section-54 of the same law, was released on Wednesday after a 12-day detention.
Manu is the assistant organising secretary of Moulvibazar Swechchhasebak Dal and a member of Rautgaon Union Parishad.
His elder brother Abdur Rab Bhutto was the Kulaura upazila correspondent of an online portal and was involved in several local weeklies. He left the country in 2006.
Police said he currently spreads "anti-government content on Facebook from London".
Police arrested Manu on September 9 and a court sent him to jail a day later. On September 21, a court dismissed the charges and ordered his release.
Abdus Shalek, officer-in-charge of Kulaura Police Station, said Manu was arrested to investigate whether he had any connection with his London-expatriate brother Bhutto,
Speaking to The Daily Star yesterday, Manu said, "I have had no contact with my brother in 10 years. I have nothing to do with what he is doing."
On September 20, the Committee to Protect Journalists (CPJ) in a statement said, "Bangladesh authorities must immediately and unconditionally release Nur Alam Chowdhury Pervez and Abdul Muktadir Manu and cease harassing family members of journalists who report from abroad."
[Our correspondents in Noakhali and Moulvibazar contributed to this report]