Country will plunge into darkness again if AL doesn't stay in power: PM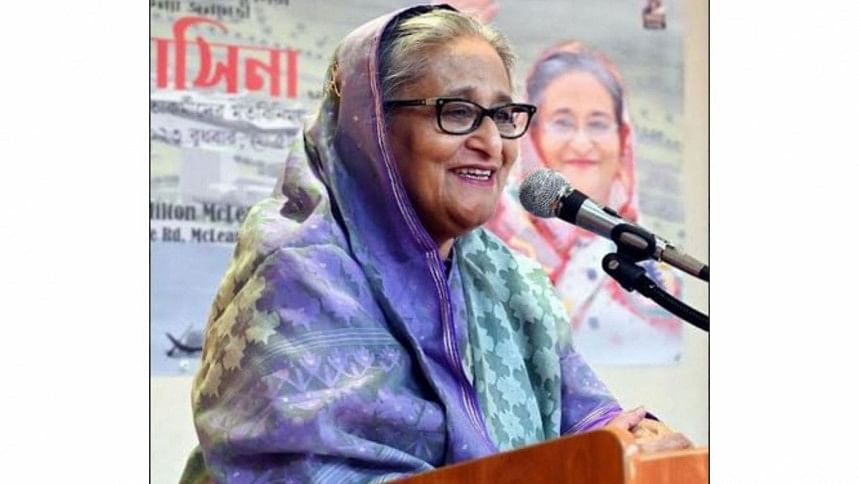 Prime Minister Sheikh Hasina has said Bangladesh will not plunge into an era of darkness if her party remains in power.
"I know that the people of Bangladesh will not want to go back to darkness," she said.
She made the remarks while addressing a reception accorded to her by the US chapter of the Awami League at the Holiday Express Inn Hotel in Washington on Wednesday.
Terming 29 years of the BNP-Jamaat governments the era of darkness, Hasina said they did nothing for the people, rather they made their own fortunes.
"The BNP-Jamaat clique has erased 29 years from the life of the Bangladeshi people. The Awami League has bridged the gap of the years by conducting massive development works across the country from 2009 till date," she said.
Bangladesh has been able to earn the recognition as a developing country during the period because the country was run with specific plans and democratic process and stability continued in the country since 2009, the PM said.
Hasina said her government is preparing to start the country's journey as a developing nation from 2026 and that's why they have formed a committee, led by her principal secretary, to find ways to ease the journey towards development and prosperity.
"I know if the Awami League remains in power, Bangladesh's journey as a developing country will face no difficulty," she said.