BNP rally in Chattogram begins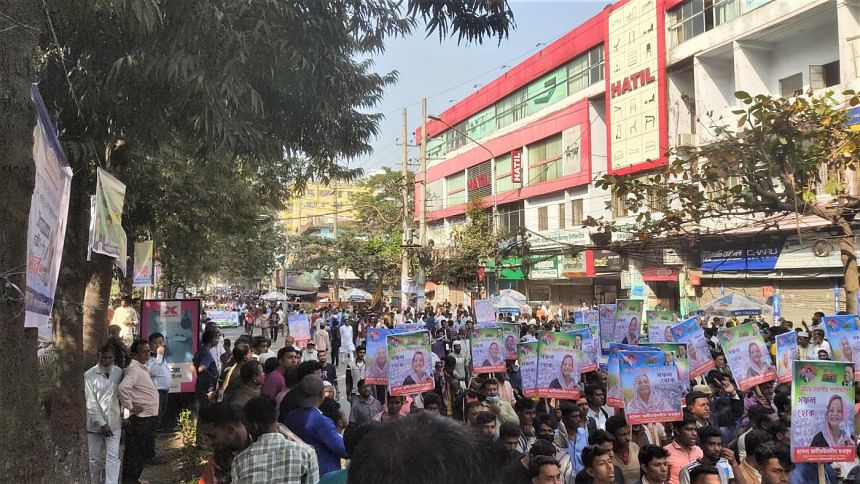 Divisional rally of BNP began in Chattogram city in front of the party office in Kazir Dewri area this afternoon.
Thousands of leaders and activists from different districts thronged the rally venue since morning, reports our local correspondent.
The rally is aimed at garnering support for its 10-point demand, which include holding the next national election under a non-partisan government.
Meanwhile, police are kept on high alert to avoid any untoward incident.