BNP incited left parties to call hartal
Says Hasan Mahmud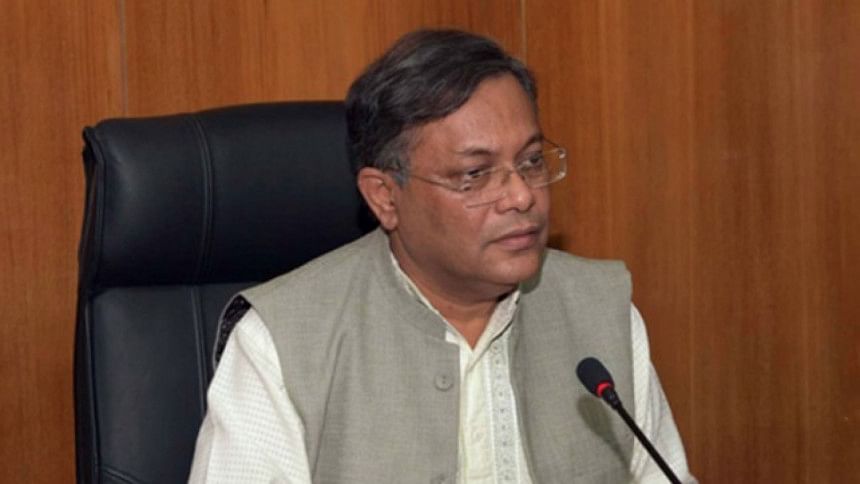 Information Minister Hasan Mahmud yesterday said BNP instigated left-leaning political parties to enforce hartal, which protested price hike of essentials.
He was addressing an extended meeting of Rangunia upazila unit of Awami League in Chattogram.
The minister said when people breathed a sigh of relief, as the price of daily essentials has decreased, BNP inflamed the situation.
Abdul Monaf Sikder, vice president of Rangunia upazila unit of AL, presided over the meeting.
Leaders of Left Democratic Alliance observed the half-day nationwide hartal on Monday.