BNP halfway defeated by choosing Golapbagh as their venue: Quader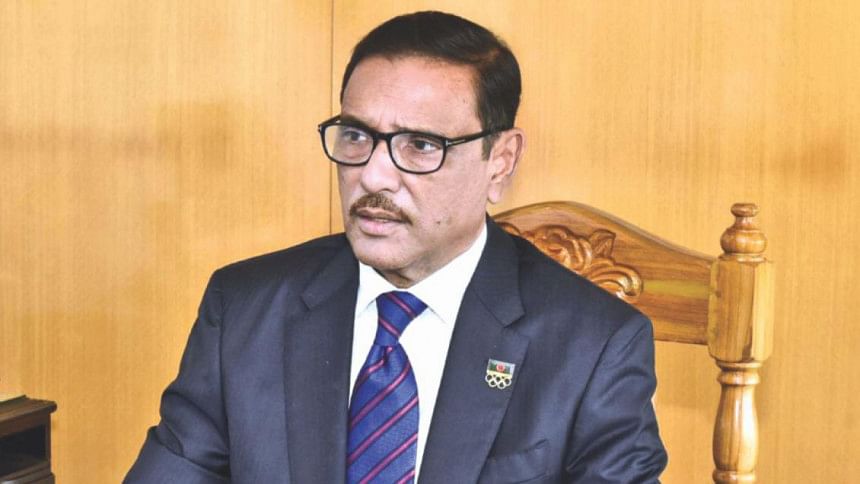 Awami League General Secretary Obaidul Quader today said BNP has already been halfway defeated by agreeing to hold their divisional rally at Golapbagh field instead of Nayapaltan tomorrow.
"They said the government is afraid of BNP. Those who said that they will hold their rally in Nayapaltan at any cost are now opting for Golapbagh. So, who has been defeated? Us or BNP? Their movement has already been halfway defeated," said Quader, also the road transport and bridges minister.
Quader came up with the remarks while addressing a rally orgainsed by Dhaka south AL at Mahanagar Natya Manch in the capital this afternoon.
The Dhaka Metropolitan Police (DMP) has given BNP permission to hold its December 10 rally at the capital's Golapbagh field and has imposed 26 conditions on the party to hold the rally.
Meanwhile, BNP supporters have started gathering at Golapbagh field from this afternoon to join the party's rally tomorrow.