AL activists gathering at Savar rally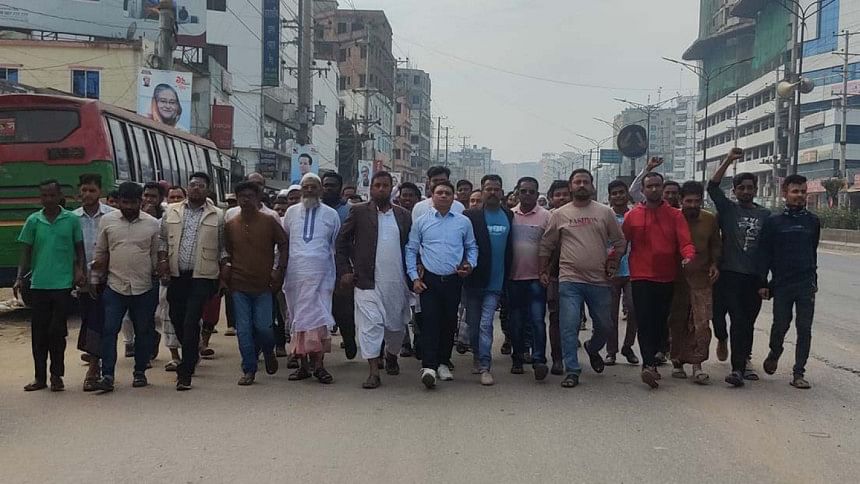 Activists of Awami League have started to gather at the radio colony field in Savar to attend the party's rally.
They were seen entering the venue in processions, reports our Savar correspondent.
AL General Secretary Obaidul Quader, also road transport and bridges minister, will address the rally as chief guest.
The rally is expected to begin at 2:00pm. The party is holding the rally at a time when BNP is also holding its divisional rally at Golapbagh field in the capital.
Dhaka District Awami League General Secretary Paniruzzaman Tarun said, BNP and Jamaat is has been creating anarchy in the country. "Through this rally, we want to prove that the people of the country have rejected BNP-Jamaat."