17 BNP leaders, activists "detained" in Jashore ahead of rally in Khulna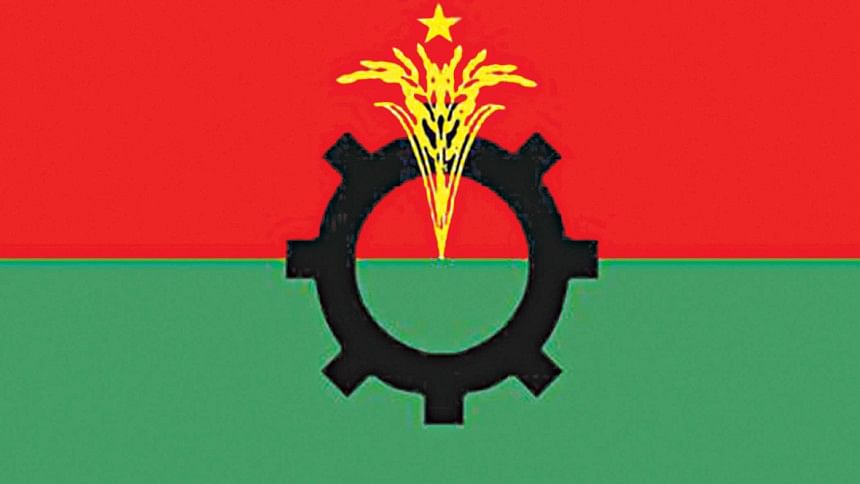 Police allegedly detained 17 leaders and activists of BNP early today (October 19, 2022) from Jashore ahead of party's rally in Khulna on October 22.
The detentions were made during raids at several places in Jashore, reports our Benapole correspondent.
The detainees are Rezaul Karim Raju of Jagmohanpur village in Sadar upazila, Sirajul Islam Manik of Old Kasba Missionpara of the city, Sumon Hossain of Hatbila village, Abdur Razzak of Satighata, Jamal Hossain of Ghop Fatepur village of Sadar upazila and Asaduzzaman Labal of Ghop Chatiantola village.
Besides, Anwar Hossain of Agrail Purbapara, Shamim Hossain of Shankarpur Akbarer Mor area of the city, Miraj Hossain of Narayanpur Bhaturia village, Sheikh Golam Rabbani of Bhayna village, Golam Sarwar Liton,  Abdur Rouf of Bakchar Hushtala, Biplob Sheikh of Barandi Mollapara, Akhteruzzaman of Narendrapur of Sadar upazila, Momin Uddin of Kamalapur village, Golam Rabbani of Pantapara village and Sheikh Samiul Alam of Old Kasba Kazipara of the city were also detained, our Benapole correspondent reports quoting District BNP Joint Convener Delwar Hossain Khokon.
"We are preparing to gather more than 50,000 people from this district for the Khulna divisional rally. The police are detaining the leaders and activists in a planned manner to obstruct it," the BNP leader claimed.
"We are hopeful to gather one million people for the rally in Khulna. Despite this repression of the police, the leaders and activists of Khulna will make the rally successful," said Anindya Islam Amit, acting organising secretary of Khulna divisional BNP.