People still stopping vehicles on Padma Bridge to take selfies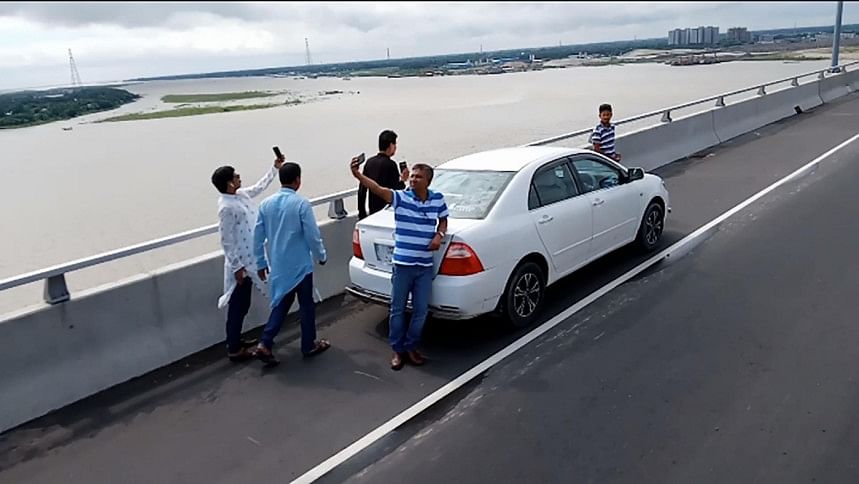 Some people, crossing the Padma Bridge, were seen stopping their private cars on the bridge to take selfies even though there is a restriction on it.
People tend to do this when army personnel patrolling the area move away.
Yesterday (August 9, 2022) around 9:15am, passengers of two microbuses were seen taking selfies, stopping their vehicles on the bridge. At the time, other vehicles had to slow down on the bridge.
Meanwhile, one km away, passengers of a private car were also seen taking selfies on the bridge.
Jazira Upazila Nirbahi Officer Kamrul H Sohel told this correspondent, "Disobeying any government restriction is a punishable offence. It is dangerous to stop cars on the Padma Bridge and take selfies. In this case, a moving car on the bridge can be involved in an accident. Earlier, mobile courts have punished such violators. We are always ready. We conduct mobile courts at the request of the bridge authorities whenever they want."