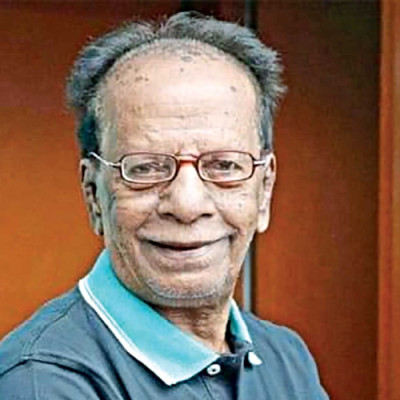 Renowned journalist and lyricist KG Mustofa died last night at his Azimpur residence. 
He was 84.
KG Mustofa had been suffering from old-age complications and various ailments for several months, Jatiya Press Club Joint Secretary Mainul Alam told The Daily Star.
His namaz-e-janaza will be held at Press Club premises following Zohr prayers today, he said.
Mostafa was born on July 1, 1937, at Begumganj in Noakhali. He started journalism as a cub reporter at Daily Ittehad in 1958. He later joined Dainik Majlum as assistant editor.
He also worked with Weekly Janata. After Bangladesh's independence, Mustofa worked as chief reporter at Dainik Ganokantho and Dainik Swadesh.
He joined the Department of Films and Publications in 1976 and became senior editor before retiring in 1996.
Mustofa was a renowned lyricist and wrote timeless songs including "Tomare Legeche Eto Je Bhalo" in the movie "Rajdhanir Booke" and "Ainate Oi Mukh Dekhbe Jokhon" for movie "Nacher Putul".
He also wrote several books including poetry titles "Kache Thako Chuye Thako" and "Uranta Rumal" and several others novels and children's literature.