"You gave us courage, you gave us power"
PM says at AL rally marking Padma Bridge opening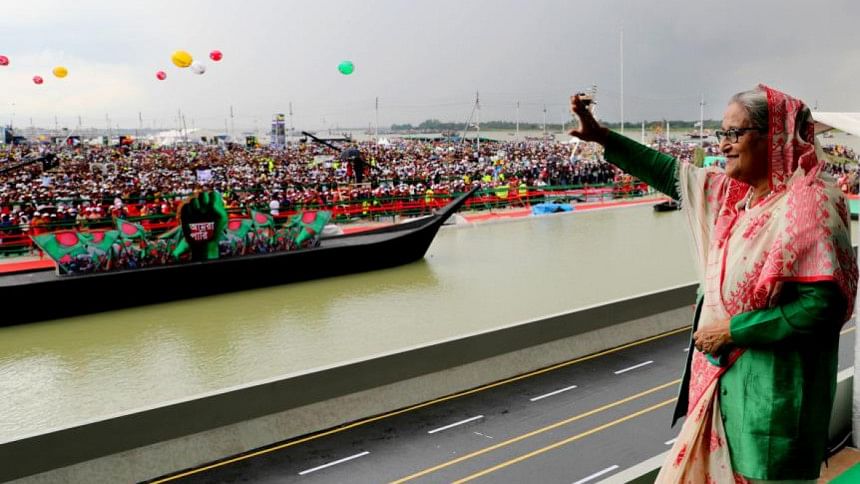 Lauding people for their support during the construction of Padma Bridge, PM today said, "You gave us the courage, you gave us the power… I'm ready to sacrifice myself for you. If needed, I will sacrifice my life."
She then shouted the slogan "Joy Bangla! Joy Bangabandhu!", as thousands of people joined her. PM was speaking at the rally organised by Awami League in Madaripur's Shibchar.
Many naysayers thought it will not be possible to construct the Padma Bridge with Bangladesh's own funds. "The power of the people always prevails. I believe in people's power."
Earlier, the Prime Minister reached the venue at Kathalbari Ferry Ghat in Madaripur on the occasion of inaugurating the Padma Bridge.
Before arriving at the rally venue, several helicopters showered colourful confetti from the sky at the venue as people burst into joy.