Unbearable today: Dhaka traffic comes to standstill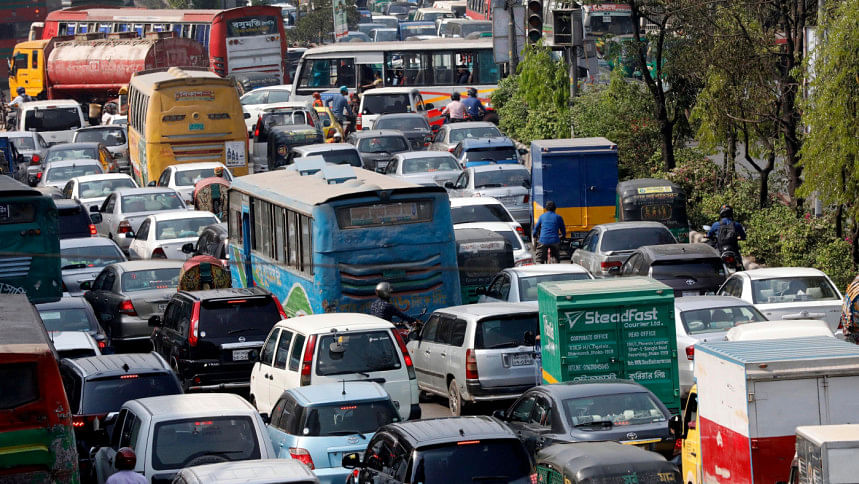 Ishtiaq Hossain, a private firm employee, left his home in Khilgaon at 9am for his office in Farmgate. The commute usually takes him 45 minutes, but it took him nearly two and a half hours today.
Many office-goers and people who left home this morning have had the same experience.
The Daily Star correspondent Rafiul Islam said that it took him about an hour to reach Farmgate from Paribagh, on a bike. Usually, it takes no more than 10-15 minutes.
Our photojournalist Prabir Das visited Dhaka's Mirpur, Mohammadpur, Shahbagh, Kakrail, and Motijheel areas and saw similar scenes of heavy traffic congestion.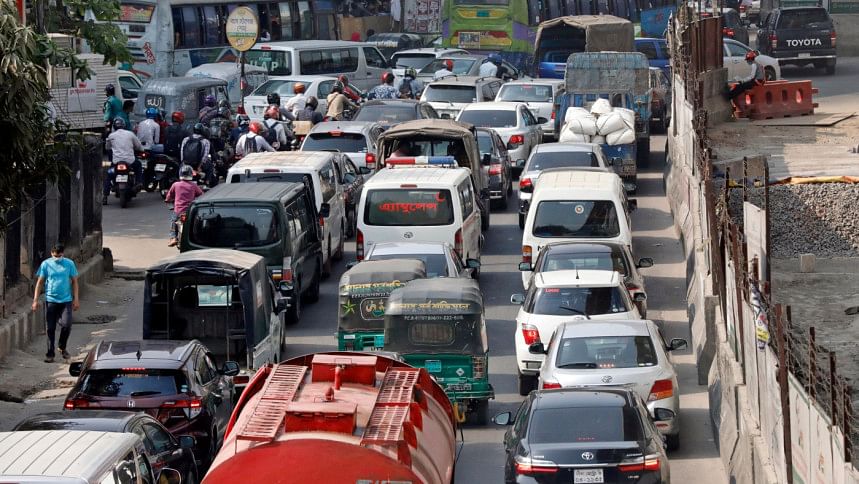 "There are gridlocks in areas of Dhaka where there are more schools and colleges," he said.
Cars, motorbikes and rickshaws were barely moving in Bailey Road, Siddheshwari area which has several schools and colleges.  
"I performed my duties a little more comfortably on Tuesdays," said an on-duty police officer on nearby Minto Road. "Today, I'm having trouble keeping up with the traffic situation," he said.
DMP's Additional Commissioner (Traffic) Munibur Rahman told The Daily Star, "There were too many parked cars in the morning as everything – offices, schools and colleges – have reopened."