Ukraine war: Bangladesh's position fairly balanced
Says ex-foreign secretary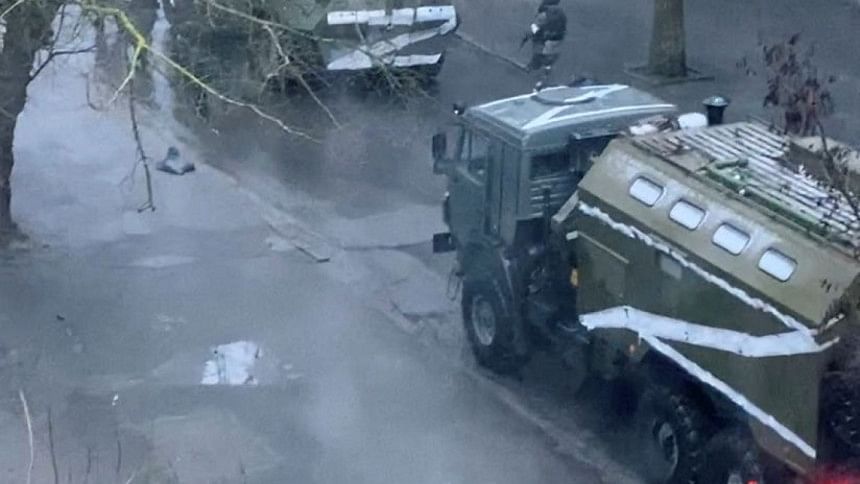 Former Foreign Secretary Shahidul Haque yesterday said Bangladesh's position on the Russia-Ukraine issue was "neutral and fairly balanced" but it might require a review in the coming days.
"Neutrality may not always be the preferred path," he said as he felt the necessity for revisiting the policy when required.
Bangladesh is still watching how the war evolves and has apparently taken an "interim" position. "In every aspect we'll feel the impact whatever position we take."
The former foreign secretary was addressing a seminar titled "Russia-Ukraine War: Whose Profits and Whose Losses?" organised by the Centre for Peace Studies (CPS) of the South Asian Institute of Policy and Governance at North South University.
Haque said the "global military complex" will be the most beneficiary of the Russia-Ukraine war while everyone will be affected more or less, including the loss of lives.
He said the war is not far away from anyone.
There will be multiple impacts for the countries including Bangladesh, said the former foreign secretary, mentioning impacts on overall economy, supply chain disruption, energy sector and food security.
He also said The world was going through a "volatile, uncertain and complex" situation even before the war.