Stop protracted prosecution of journos, rights defenders, UN experts urge govt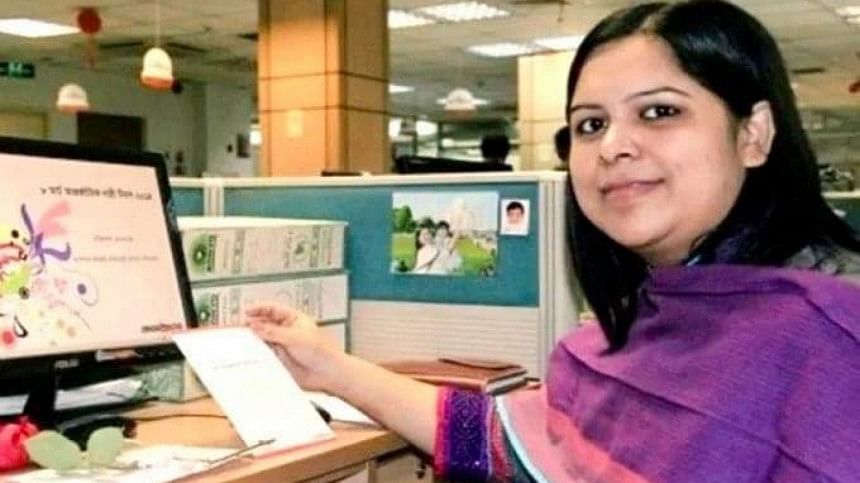 UN experts today urged the Bangladesh government to drop the charges against investigative journalist Rozina Islam and end the practice of protracted prosecution of journalists and human rights defenders.
"We are seriously concerned that the criminal charges and the prolongation of the investigation against Ms Islam appears to be in direct retaliation for her investigative reporting," the experts said in a statement issued today.
Noting that independent, uncensored and unhindered press is a cornerstone of democratic society, the experts called on the government to drop the charges against Rozina and withdraw other protracted cases against journalists and editors.
The experts include Irene Khan, special rapporteur on the promotion and protection of the right to freedom of opinion and expression; Mary Lawlor, special rapporteur on the situation of human rights defenders; Reem Alsalem, special rapporteur on violence against women and girls, its causes and consequences; and Margaret Satterthwaite, special rapporteur on the independence of judges and lawyers.
Prothom Alo Journalist Rozina was detained for about six hours and was then shown arrested under the century-old Official Secrets Act after she went to the Ministry of Health to perform her duties on May 17, 2021.
After investigating the case, the Detective Branch of the Dhaka Metropolitan Police submitted its final report in July last year.
"The protracted nature of Rozina Islam's case reflects a dangerous trend in Bangladesh and beyond to bring serious charges, often on unsubstantiated grounds, against journalists and editors and then leave the cases hanging unresolved in the judicial process as a way of threatening, intimidating, harassing and silencing them," said the experts.
"The judicial system should not be instrumentalised to chill critical reporting, undermine press freedom and encourage a culture of self-censorship," said the experts.
"The government should review its prosecution policy of journalists and the use of the colonial era Official Secrets Act and the more recent Digital Security Act, and it should bring the laws and practices in line with its international human rights obligations," advised the experts.
The experts noted that women journalists are doubly at risk as they also often face gender-based discrimination, harassment and violence.
"We urge the government to promote a safe and enabling environment for journalists and human rights defenders, and we stand ready to provide our technical advice and support to the authorities," said the experts.
The statement added that the experts are in communication with the government on these issues.