Sanctions on RAB: We do not need reform
Says new DG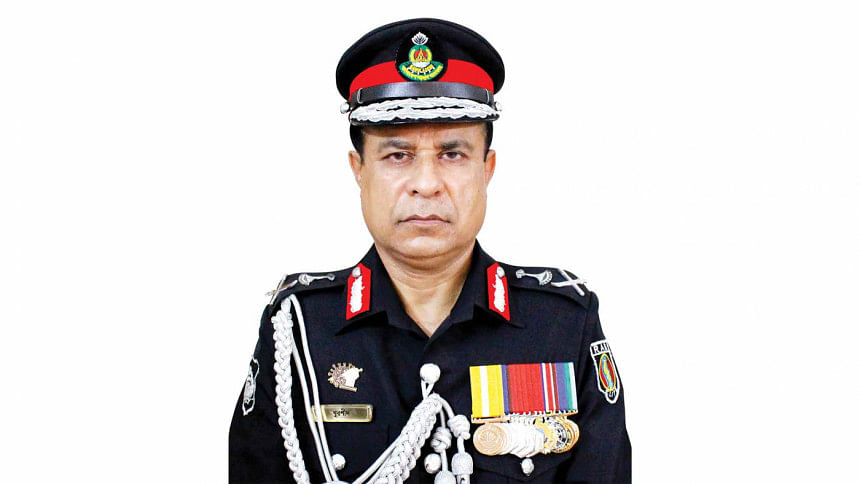 Just two days after US Ambassador Peter Haas called for Rab's reform in order for the sanctions to be lifted, its newly appointed Director General M Khurshid Hossain yesterday said the force does not need any reform.
"We are not doing anything for which we need to reform Rab. We are doing our job according to the rule of law. We don't do anything in violation of it. So, there is no question of reformation."
He was taking to reporters after placing wreaths at the portrait of Bangabandhu in Dhanmondi-32.
"We are yet to receive any proposal [regarding reforms]."
On September 29, the US envoy said the sanctions, imposed on Rab and seven of its current and former officials for alleged human rights violations, will remain in place until accountability is ensured and reforms are made.
"There has been no change in our policy. The sanctions are in place. They will remain in place until there is accountability and reform. We said this privately, we said this publicly," he said at a programme.
The new Rab DG, Khurshid, does not have any sanction imposed on him.
However, two of his predecessors -- outgoing Inspector General of Police Benazir Ahmed and newly appointed IGP Chowdhury Abdullah Al-Mamun -- are among the seven officials on whom sanctions were placed.
Replying to a query, Khurshid said, "I don't think it [the sanctions] is a big challenge for the government or for us. We will continue doing our jobs.
"It's true that people make mistakes on the job. But you have to see whether those happened for personal interest or for that of the countrymen."
He further said, "They [the US] imposed sanctions, which are being dealt with officially. We have already told them whatever they wanted to know from us, after which they haven't gotten the scope to raise further questions."