RTI Hassles: Rights worker in trouble for seeking information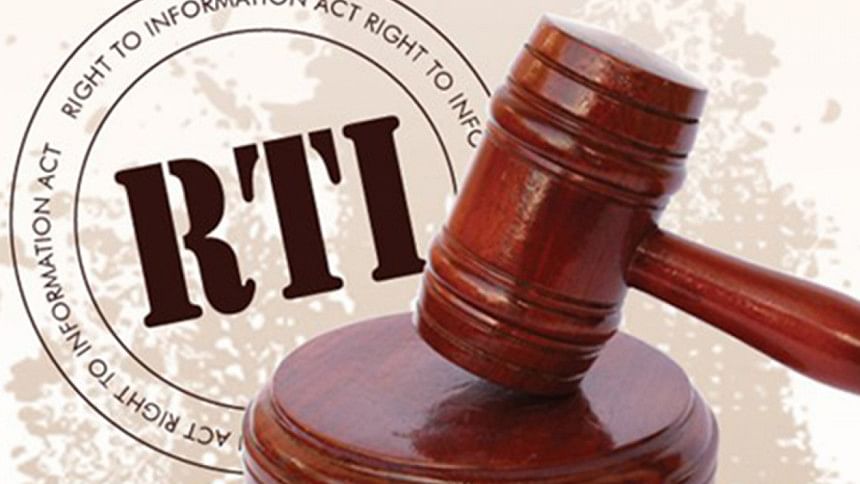 A human rights worker is under investigation after he filed a Right to Information request with police, asking for the number of people accused and arrested under the Digital Security Act between 2018 and 2021.
On June 7, 2021, Saad Hammadi, a human rights worker based in Sri Lanka, who works with Amnesty International, filed the right to information request.
The Information Commission at a hearing yesterday passed a directive to verify the applicant's background and police were asked to check if Hammadi is Bangladeshi.
According to the Right to Information Act, the police are supposed to reply within 20-30 working days.
As they did not, Hammadi made the appeal directed towards the Inspector General of Police. The law states that this appeal needs to be disposed of within 15 working days.
When that time too came and went, on August 10, Hammadi filed a complaint with the Information Commission.
At a January 11 hearing by the commission, Barrister Taiful Seraj, the lawyer representing Bangladesh Police, said the information requested is highly sensitive. He questioned why Saad Hammadi wants to know the information sitting in Sri Lanka adding that it is not clear what "malafide" intention he has.
Taiful said sharing the information with Saad could obstruct the enforcement of the law or incite offence under Section 7(f) of the Right to Information Act, which permits denial of disclosing information if such disclosure would "obstruct the enforcement of law or incite any offence."
Chief Information Commissioner Mortuza Ahmed was supposed to pass an order in this regard yesterday, but instead instructed the police to verify Hammadi's identity by going to his present and permanent addresses.
Taiful further attempted to reiterate that the nexus behind his request for information was not proven.
The commission then set March 8 to pass further orders.
Along with Mortuza Ahmed, Information Commissioners Abdul Malek and Suraiya Begum conducted the hearing.
Shamsul Bari, chairman, and Ruhi Naz, RTI coordinator, of the Research Initiatives, Bangladesh (RIB) wrote in The Daily Star last week that "information-seekers find themselves in a quandary when the Information Commission itself concurs with the denial of information by the authorities concerned."
They added that exemptions like Section 7(f) "recognise the need for balance between citizens' rights to monitor the work of the government and, at the same time, the legitimate right of the government to undertake measures to protect public interest."
"Since the Information Commission's decisions are final and cannot be challenged in the courts, except in regard to the law's application, the matter normally ends there."