Prophet remarks in India: Procession brought out from Baitul Mukarram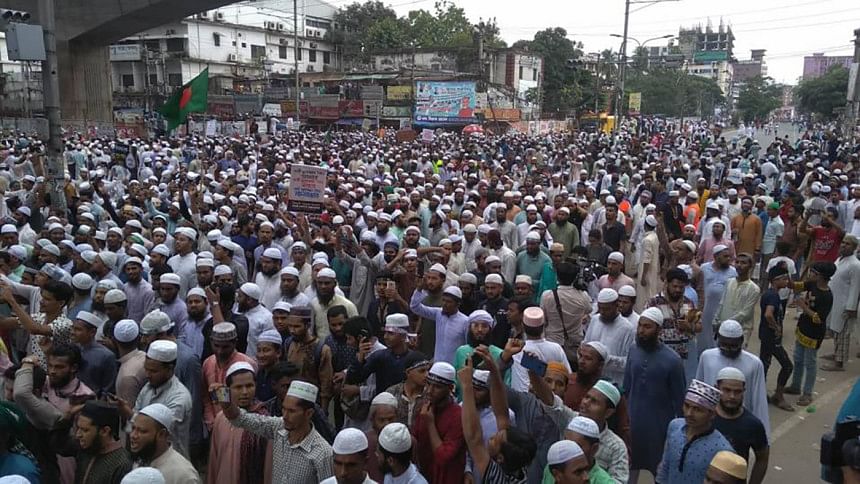 At least a few thousand protesters brought out a procession after Friday prayers from Dhaka's Baitul Mukarram National Mosque today.
The protesters at first brought out several small processions and then all of them congregated under the banner of Islami Andolon Bangladesh around 3pm, reports our staff correspondent from the spot.
Members of additional police force deployed in the area were assessing the situation from a distance, our reporter added.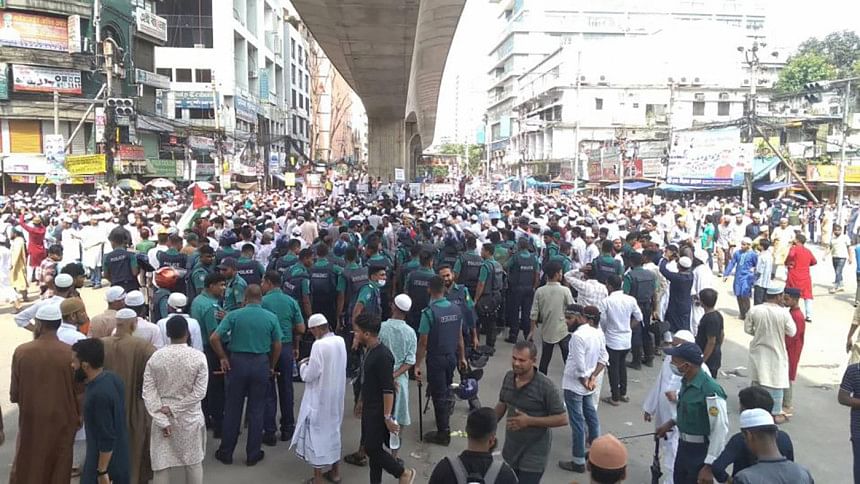 Demonstrators were shouting slogans in protest of the remarks about Prophet Muhammad (PBUH) made by two suspended leaders of BJP.
Earlier around 2:30pm, Islami Andolon Bangladesh announced a protest programme in front of Indian High Commission in Dhaka on the morning of June 26.
Protesters will present a memorandum to the embassy, Mufti Fayjul Karim, nayeb-e-amir of the party declared. He also demanded that Bangladesh government present a condemnation proposal (ninda prostab) to India regarding the comments on the Prophet Muhammad (PBUH).
The procession ended around 3:10pm near Kakrail after an offering of prayers.