'Rajuk lacks resources to implement DAP'
Speakers tell BIP event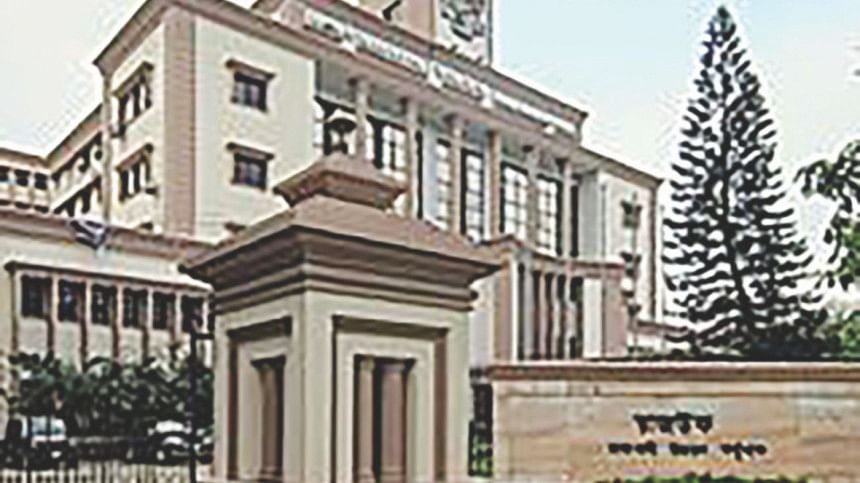 The new Detailed Area Plan (DAP) has put forth important proposals to build a better Dhaka city, but authorities will face huge difficulties to implement them due to its lack of capacity, said leaders of Bangladesh Institute of Planners (BIP) yesterday.
"Rajuk does not have the organisational capacity to implement the DAP. So, strengthening its capacity and coordinating with other organisations is a must for proper implementation," said BIP President Fazle Reza Sumon at a press conference at the organisation's conference hall.
Sumon, who chaired the programme, said the government had taken different plans before, like Strategic Transport Plan, Revised STP, and DAP-2010, but none of them have been implemented properly.
Ignoring the plans, different ministries carried out development works. Dhaka's present situation is the result of not implementing the plans, Sumon said.
BIP demanded the government take immediate steps to implement the DAP properly and update plans every five years.
Different government agencies will have to refer to DAP properly when forming their own plans, said Sumon.
It is essential to make it obligatory for every government agency to take NOC (no objection certificate) from Rajuk before planning and implementation, he said.
Not calling housing developments in flood-flow and sub-flood flow zones illegal, and not fixing any penalties in this regard are some of the new DAP's issues, which need to be re-evaluated.
BIP pointed out six reasons why authorities could not implement DAP 2010 properly: lack of necessary and effective initiatives of authorities concerned, weak enforcement to prevent unauthorised construction, limitation of property to implement the DAP, lack of coordination among stakeholders, and inconsistencies in proposed policies.
The government, on August 23, published the gazette notification for the 20-year (2016-2035) DAP, which covers 1,528 square km of Rajdhani Unnayan Kartripakkha (Rajuk).
Components of the new DAP include density zoning, community services, environmental planning, demarcating places for housing facilities at reduced prices for lower- and lower- middle-income people, prioritising pedestrians and non-motorised vehicles, creating a big regional park in every region, and flood-flow zone management.
In the DAP, decentralisation and community-based waste management, as well as sustainable recycling have been proposed, the BIP leaders said.
Among others, Akter Mahmud, former president of BIP; Prof Adil Mohamamed Khan, JU's urban-planning expert; BIP treasurer Md Musleh Uddin Hasan and vice presidents Muhammad Ariful Islam and M Shahfiq Ur Rahman spoke the event, moderated by joint secretary Mohammad Rasel Kabir.