Child Marriage: Creeping through the pandemic
85 female students of Baravita Girls High School married off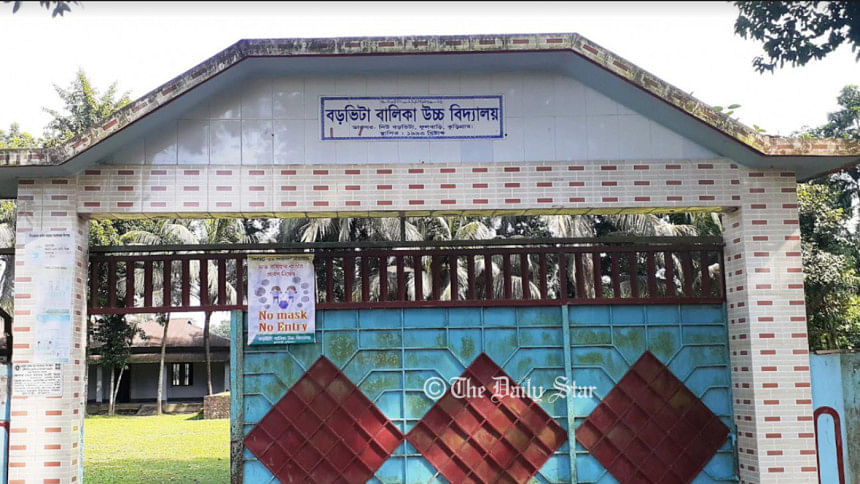 Eighty-five girl students out of 345 of Baravita Girls High School in Kurigram's Phulbari upazila have been married off during the closure of the school amid the pandemic.
Aged between 12 and 16, they were students of classes VI to X and SSC examinees last year, said Headmaster Matiur Rahman Khandaker.
Of the 85 child marriage victims, two were in class VI, 10 in class VII, 17 in class VIII, 29 in class IX, 14 in class X and 13 SSC examinees.
After the reopening of the school on September 12, the attendance of students came down to about 40 to 45 percent. Before the closure in March last year, the attendance was 80 to 90 percent, said Matiur.
"We could not collect information about the students as the school was closed. In the meantime, their families married them off. We are working to bring them back to the school."
The headmaster said they have informed the upazila secondary education officer about the incident.
Sujit Chandra Roy, an assistant teacher at the school, said the child marriages took place between November last year and July this year. The students' family members took them elsewhere and arranged their marriages.
"The guardians do not want to give us any information about the name of the marriage registers and where the marriages took place," he told The Daily Star.
Phulbari Upazila Secondary Education Officer Abdul Hai said he received a letter from the school authorities on the child marriages. He said they were working to collect information from all 73 educational institutions, including schools, colleges and madrasas, in the upazila about their students.
"Teachers have been instructed to raise awareness about child marriage by exchanging views with parents," he added.
Nasima Khatun, an 8th grader at Baravita Girls High School, said her parents had planned to marry her off last year, but she opposed it. She said she came to know about the marriages of her classmates only after returning to the school.
Meher Ali, 48, guardian of a student from Baravita village, said he married off his ninth grader daughter as he had a "good marriage proposal" for her.
"The more a girl is educated, the more dowry it takes. That's why people from villages marry off their underage daughters," he said.
Phulbari Upazila Nirbahi Officer Sumon Das said he heard about the child marriages of 85 students of Baravita Girls High School.
"Child marriage has now become a disease in our society," he said.
The UNO said they have started working on how to prevent child marriage. Besides, work is underway to bring absentee students back to educational institutions, he added.