Port city to come under central monitoring system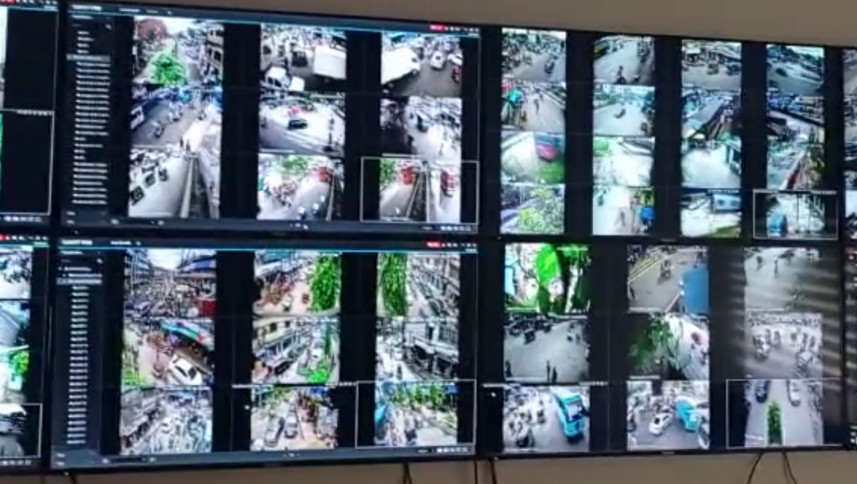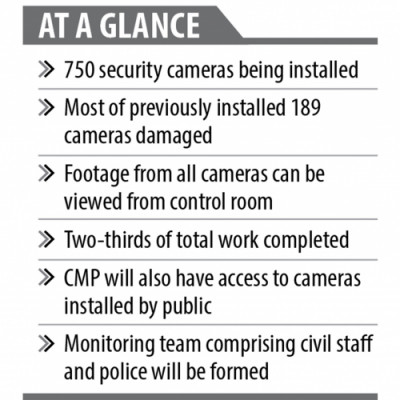 To strengthen surveillance and swiftly identify criminals, Chattogram Metropolitan Police (CMP) is installing a central closed-circuit television (CCTV) system across the port city.
Under a project titled "Eye of CMP", 750 security cameras, most of which have night vision and produce high resolution footage, are being installed at different points under 16 police stations of CMP.
The cameras will be operated from a central controlling and monitoring panel, and field-level officers will be instructed based on the footage, said CMP officials.
Although CMP currently has around 189 cameras at 40 points, most of them have remained dysfunctional for a long time, due to lack of proper maintenance. As a result, investigators face problems while trying to get footage of criminal activities.
CMP officials said the central monitoring panel along with the control room is being set up on the third floor of Dampara Police Lines' CMP Commissioner Office building. The system will be operated from there.
Deputy Commissioner (DC-crime) Md Joynul Abedin of CMP told The Daily Star, "It's a central system. From the panel room, we will be able to see footage of 750 areas at a time."
"The system is going to be inaugurated soon," he said.
CMP Assistant Commissioner (AC-Kotwali Zone) Md Muzahidul Islam, who coordinates the project, said, "Around two-thirds of the work have been completed. All cameras will be connected to and controlled through the internet."
Apart from that, CMP will have access to cameras that were installed by individuals or organisations at key points, he said.
Muzahid said, "A monitoring team comprising civil staff and police personnel will be formed, and it will inform field-level officers about any incident."
"Both the crime and traffic division will benefit from the system. Respective police stations' officers-in-charge will maintain the cameras, and a technical team will provide support if any camera breaks down," he said.
The official said, "CMP commissioner, senior officers of the headquarters and four zonal DCs will have access to the CCTV footage via the internet."
Senior officials said city dwellers will see the result of the initiative after the system is fully operational.
Mentionable, in 2014, CMP for the first time installed security cameras at 24 points of Chattogram city.