PM's comments on The Daily Star editor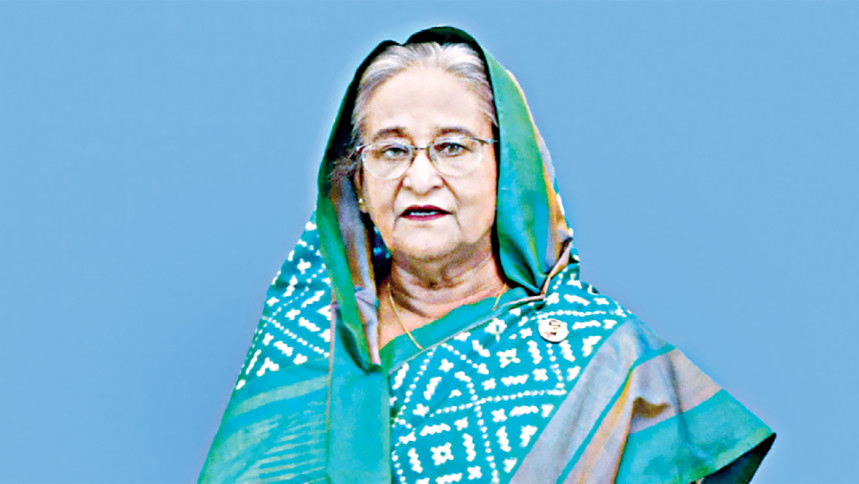 Following are the comments made by Prime Minister Sheikh Hasina about The Daily Star Editor and Publisher Mahfuz Anam, while delivering a speech yesterday, marking her homecoming from exile in 1981. We publish it verbatim.
… ড. ইউনূস এবং যেটা আমরা শুনেছি--মাহফুজ আনাম। তারা আমেরিকা চলে যায়, স্টেট ডিপার্টমেন্টে যায়, হিলারির কাছে ইমেইল পাঠায়। যাহোক ... ওয়ার্ল্ড ব্যাংকের মিস্টার জোয়েলিক যিনি প্রেসিডেন্ট ছিলেন তার শেষ কর্মদিবসে, কোনো বোর্ড সভায় না, পদ্মাসেতুর টাকা বন্ধ করে দেয়। যাক, একদিকে শাপে বর হয়েছে  (Translation is ours)
"Dr Yunus and, what we heard, Mahfuz Anam -- they went to America, went to the State Department, and sent email to Hillary [Clinton] . Anyway … the then World Bank president Mr [Robert Bruce] Zoellick on his last working day, not at any board meeting, stopped the funding for the Padma bridge project. However, it has turned out to be a blessing in disguise in one sense."