Most Vulnerable Nations: PM for increased climate funding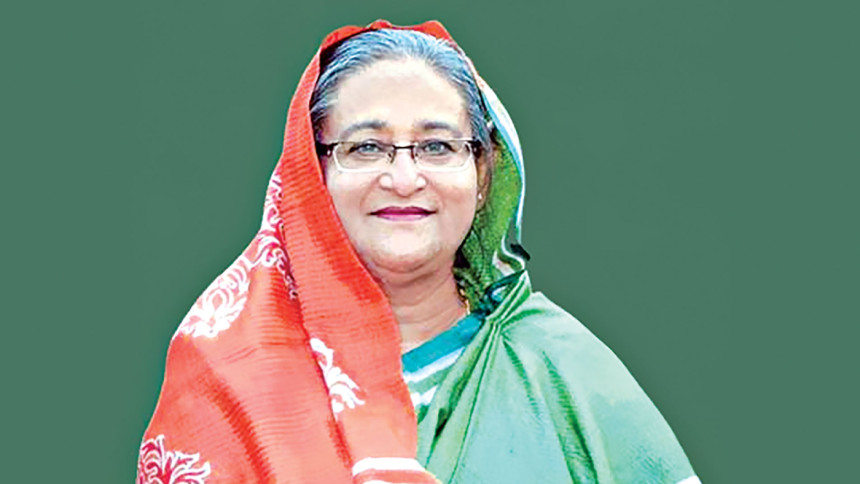 Prime Minister and Chair of the Climate Vulnerable Forum (CVF) Sheikh Hasina has stressed the need for increased financing for the survival of the most vulnerable countries from the adverse impact of climate change.
The premier said, "According to the International Monetary Fund (IMF), between $6 trillion and $10 trillion needs to be invested over the next decade to green our economies. Most CVF members are least developed, low or at best middle-income developing nations.
"They need support through both funding and expertise to help devise adaptation strategies to counter the effects of climate change, which scientists warn are already locked in for centuries."
In a jointly written article -- titled "More Funding is Critical for the Most Vulnerable to Survive Climate Change" -- in Newsweek, Sheikh Hasina and Chief Executive Officer (CEO) of the Global Center on Adaptation Patrick Verkooijen called for materialising the developed countries' climate promises of $100 billion in annual funding to developing countries for their survival.
They wrote, "Our climate emergency is global, yet it does not affect everyone equally. For the Climate Vulnerable Forum (CVF) -- a group of 48 countries spanning four continents -- climate change is quite simply an existential threat. This is not hyperbole."
In the article, they called for greater ambition from the world to fend off the climate crisis, saying, "Greater funding for CVF countries will enable them to move from climate vulnerability to climate prosperity. That will be good for the 48 countries in greatest peril right now, but also for all those facing increasing threats. It is quite simply the right thing to do."
Referring to the response by governments around the world to the Covid-19 pandemic that has shown what is possible when we face imminent peril, they said, "We must harness this same drive in our response to existential climate threats."
About the adversity of climate change, they said that small island states such as Vanuatu, the Maldives and the Marshall Islands are being engulfed by rising sea levels.
"The vast and low-lying Delta region of Bangladesh, home to and food basket for more than 160 million people, is being poisoned by saltwater infiltration and may soon become an infertile wasteland. Extreme temperatures and severe droughts threaten to make large swathes of the Middle East, which is warming at twice the global average, uninhabitable. For the countries that make up the CVF, action on climate change, already urgent, simply cannot be delayed any longer," they continued.
At the United Nations Climate Change Conference (COP26) in Glasgow, the CVF will ask for greater ambition to keep the 1.5 degrees Celsius limit on warming, a matter of survival for many of the most vulnerable nations, the article read.
"We are also spotlighting the need to be more ambitious in adaptation because we are already living inside the eye of the storm that is the global climate emergency. And because of that, vulnerable nations are asking major emitting countries to join annual platforms at every UN climate conference to constantly raise ambition," they wrote.
But for the poorer nations, funding is essential to realise ambitious goals, they opined.