High commodity prices, foreign currency shortage due to war in some countries: Health Minister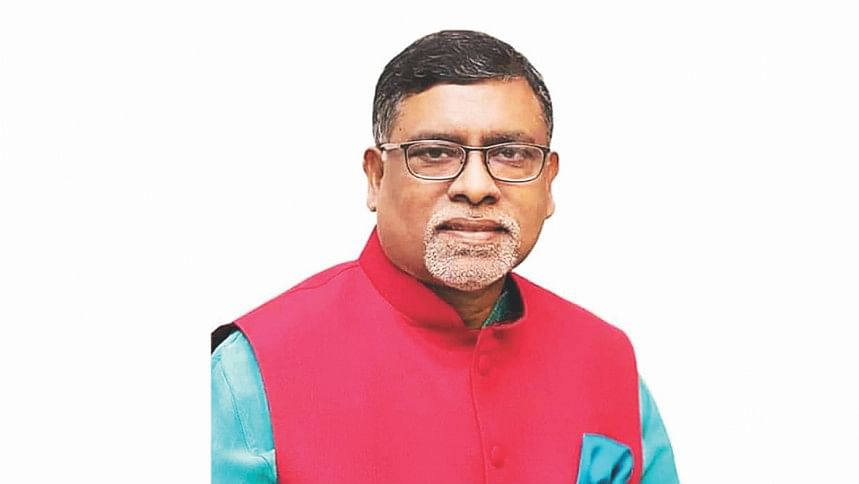 Health Minister Zahid Maleque yesterday (May 18, 2022) said the commodity prices went up and a shortage of foreign currency was seen due to war in some countries in the world.
"We have asked the World Bank for US$ 1 billion US dollars. They have decided in principle to give that and the World Bank has informed us that this assistance will be given to us for the health sector in future too," he said while addressing the inauguration programme organised by Manikganj Municipality at the Manikganj Government Devendra College ground yesterday, reports our local correspondent.
"A total US $350 million of our government money was stuck at the World Bank, which about Tk 3,500 crore. We told the World Bank that we did a good job and give us the money which they agreed released the money next day" he added.
Talking about tackling Covid-19, the minister said the government had tried to combat it and was successful in this regard.
"There was a lot of criticism about the management of Covid-19. Bangladesh has ranked fifth in the world and first place in Asia in terms of controlling Covid-19. The World Bank has asked for advice from us on how we had controlled the Covid-19 and vaccinated a quarter of a crore population in one day. The World Bank has sought it so that they can share it with other countries," he said.
"They (World Bank) said America is ahead of Bangladesh in many ways. However, Bangladesh is far ahead of the United States in controlling Covid-19 and vaccination activities. This is a matter of pride for us," he added.