Govt can stop puja violence if it wants
Says Oikya Parishad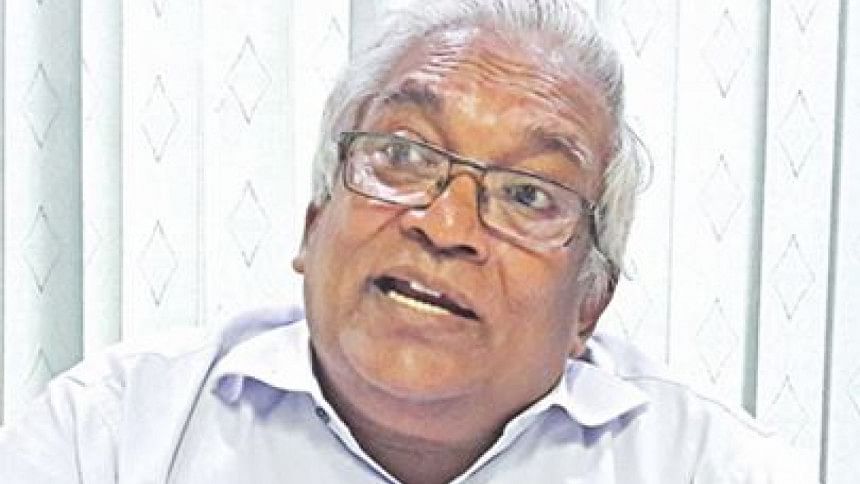 If the government wants, it can prevent attacks and vandalism during Durga Puja, Bangladesh Hindu Buddhist Christian Oikya Parishad's General Secretary Rana Dasgupta said yesterday.
"The year 2022 did not witness any attacks or vandalism following the violence during 2021 Durga Puja. It serves as evidence that if the government wants to prevent such incidents, they are capable of doing so," Dasgupta said at a press conference at Jatiya Press Club.
He said, "Our political parties must come together for the greater interest of the nation's democracy, keeping aside divisive sectarian interests. They must unite to build resistance against incidents like vandalism of idols."
Before this statement, Dasgupta announced they would hold the mass rally on November 4 instead of October 6 based on the assurance from the government that it would form the national commission for minority affairs before its tenure expires.
The act for forming the commission would be passed in the next parliament session in October. In a written statement, Dasgupta said the EC has already announced that the 12th national parliamentary elections will be held in the first week of January next year.
 "We hope that all the political parties in our country will come forward with a greater commitment to keeping the interests of the country and the nation intact, and will play a more responsible role in ensuring the continuity of democracy and development for the future."
'ENSURE SAFETY OF HINDUS AHEAD OF DURGA PUJA, POLLS'
Leaders of the Bangladesh Hindu Association (BHA) UK have urged the government to ensure the safety of their fellow members and relatives in Bangladesh during the Durga Puja and the upcoming election.
Raising concerns over the welfare of the minority group in Bangladesh, they handed over a petition to the Foreign Minister AK Abdul Momen while calling on him in London on Saturday, a foreign ministry statement said yesterday.
Foreign Minister Momen said strict precautionary measures and necessary steps would be taken during the puja and election to protect the Hindus. He said the government is committed to ensuring religious peace, harmony, and security.
The association chairman Proshanta Datta Purokayastha led the group.