Global Handwashing Day: Hand hygiene for all a far-off goal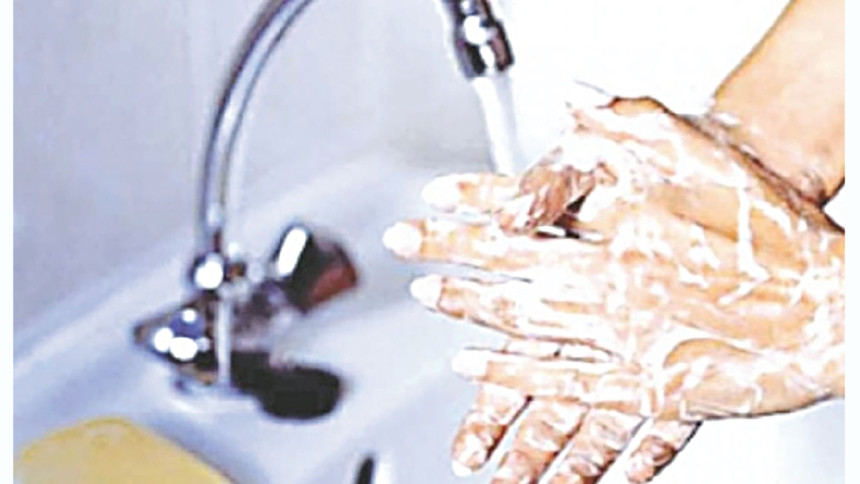 Mohammad Harun, a sales executive at a ceramic store, was pleasantly surprised to see a handwashing station at the entrance to his office this July.
Like many others, he welcomed the initiative and started regularly washing his hands before entering office.
"However, after around 15 days, I noticed there was no running water in the tanks, and then the soaps disappeared. A few days after that, the basins were broken down. There is no trace of a handwashing station there anymore."
Not only the public handwashing stations, but even most hospitals, especially the public ones, from where infections have the highest chances of spreading, do not have proper handwashing facilities.
As the coronavirus infection rate decreased, people's personal hygiene practices have also changed, while they have almost complete disappeared in rural areas due to lack of encouragement from society.
Against this backdrop, like many other countries in the world, Bangladesh is celebrating Global Handwashing Day 2021 today. This year's theme is "Our Future is at Hand – Let's Move Forward Together".
The theme calls on all of society to work together as they scale up hand hygiene and reminds people that working together is necessary for universal access and practice of hand hygiene.
Since 2008, October 15 has been celebrated as the global handwashing day in order to educate people about benefits of properly washing their hands with soap and encourage them to do it properly.
According to water, sanitation and hygiene experts, the country has somehow failed to sustain the spirit of handwashing, even though it was practiced as the simplest and the most cost-effective solution to curb the spread of the coronavirus.
If the practice could be continued, not only Covid-19 but an overwhelming majority of waterborne diseases caused by different viruses and bacteria could be prevented, they added.
On the other hand, a Centers for Disease Control and Prevention report mentioned that sustainable handwashing education and practices in the community could reduce the number of people with diarrhoea by 23-40 percent, diarrhoeal illnesses in people with weakened immune systems by 58 percent, respiratory illnesses in the general population by 16-21 percent and absenteeism due to gastrointestinal illness in schoolchildren by 29-57 percent.
According to the 2018 National Hygiene Survey, prepared by the Bangladesh Bureau of Statistics in collaboration with Unicef and WaterAid Bangladesh, 60 percent of the respondents did not know that washing hands with water and soap is necessary before eating.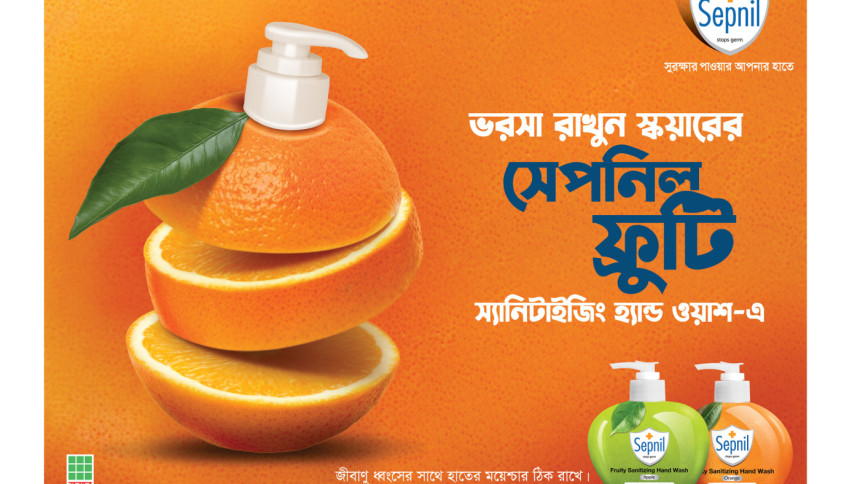 Md Monirul Alam, water, sanitation and hygiene (WASH) specialist of UNICEF, however, said that only awareness and education cannot ensure that people will wash their hands regularly. For this, handwashing facilities are necessary.
"We must reinstall the facilities and hand over the maintenance responsibility to any agency or NGO. Besides, shopping malls should also maintain handwashing facilities on their own.
"In terms of schools, there must be group facilities for handwashing, so that they can wash hands in groups and between intervals. Two basins are not enough for 150 students to wash their hands."
In terms of initiating a national campaign, WaterAid Bangladesh Country Director Hasin Jahan informed The Daily Star that the Ministry of Local Government and Rural Development has launched a global campaign "Hand Hygiene For all" with the WASH as a stakeholder last year.
"Minister Muhammad Tajul Islam also announced a roadmap, in which by 2030 appropriate measures will be taken to ensure handwashing facilities for all… Besides, as part of the initiative, we have already worked on updating the national hygiene promotion strategy, and hopefully, within the next three months, we will finalise it."
She also highlighted the importance of public facilities for continuing the handwashing practices, especially for people in rural areas and low-income settlements -- as prices of handwashing equipment and soaps still remain unaffordable for many.
Shamima Akhter, head of corporate affairs at Unilever Bangladesh Ltd, however, said that during the entire pandemic period, they have ensured the widespread availability of their value pack products at every corner of the country and utilised national media presence to promote handwashing.
She, however, added, "We have seen that the government and developmental partners have reduced the handwashing communication in 2021, which made people reluctant to maintain their habit of washing their hands… Without constant encouragement and awareness, the habit tends to fade away faster."