Fear of sexual harassment triggering child marriage: survey
Star journo wins Plan Int'l Bangladesh Media Award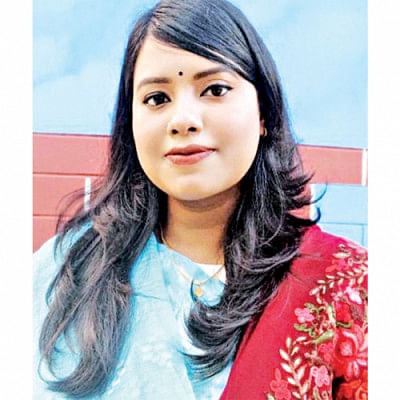 A recent survey by Plan International Bangladesh found that fear of sexual harassment and social exclusion are the major reasons behind parents marrying off their daughter at an early age.
The national level survey was conducted last year among 4,305 households.
The survey, which is yet to be launched officially, showed that around 35.3 percent of parents think that fear of sexual harassment is a big factor behind them marrying off their underage daughters while 25.6 percent does the same out of concerns of exclusion from the society.
"This fear must be overcome. The media must convey this message to the public that marriage is not the solution to these problems," said Kashfia Feroz, director of Girls' Rights, Plan International Bangladesh.
She made the remarks yesterday during the handover ceremony of "Plan International Bangladesh Media Award 2021: Building Better Future for Girls", organised by Plan International Bangladesh, at Jatiya Press Club in the capital.
Nine national and regional journalists were awarded at the event.
The Daily Star's journalist Nilima Jahan has been awarded for her report titled "Good initiative, yet ineffective".
The report focused on how union-level committees to prevent child marriage
and gender-based violence remain mostly non-functional.
Shahed Shafiq of Bangla Tribune, Naznin Akhter of Prothom Alo, Sazzad Parvej of Jamuna Television and Jahangir Alam of Jagonews24 have also been awarded at national levels.
"Child marriage is one of the major obstacles when it comes to social development. Although the government has been working diligently to prevent child marriages -- and we have come a long way -- the pandemic made things difficult," said Meher Afroz Chumki, chairperson of the Parliamentary Standing Committee on the Women and Children Affairs Ministry.
Farida Yasmin, the first female president-elect of press club, said it is important to make parents more aware of the consequences of child marriage and the empowerment of their daughters.
Journalist ZI Mamun, cultural activist Shahnaz Khushi and Plan International Bangladesh's project manager Nazrul Islam Chowdhury also spoke at the programme.