Domestic Violence Victims: Back in with abusers as the state fails them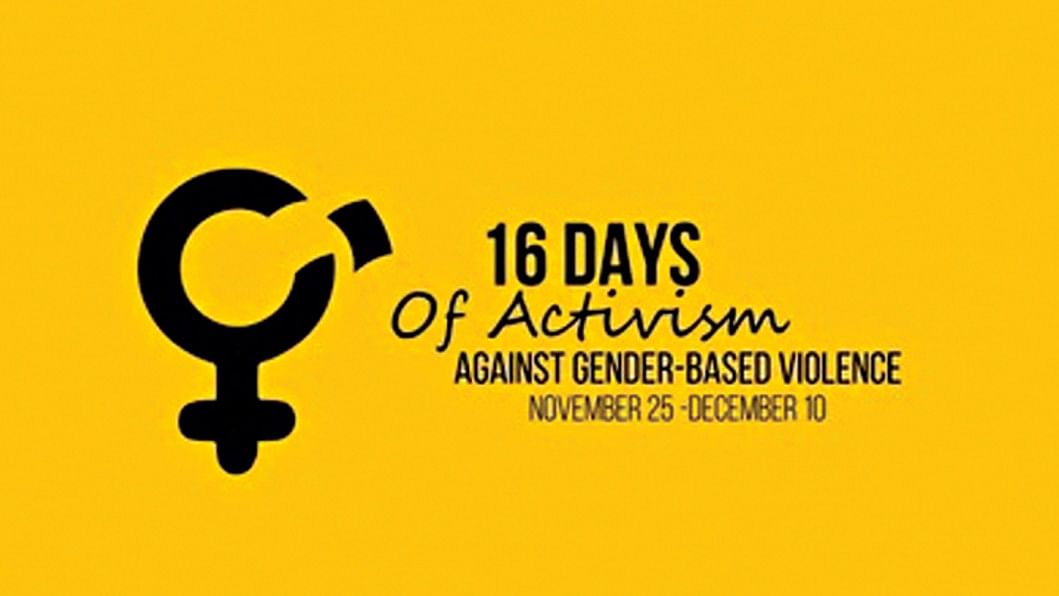 There are an estimated 15 additional NGO-run shelters for victims of domestic violence. In total, therefore, there are only around 36 shelters in a country with over 80 million women and over 64 million children.
What forces abused women to return to live with their tormentors even after repeated incidents of domestic violence?
According to most victims, one of the major reasons is the absence of proper institutional support.
This includes shelter, psycho-social counselling, medical services and livelihood opportunities – the lack of which makes them unable to get out of an abusive relationship or home.
When they want to leave, they need to contemplate whether to stay with their abusers, or face homelessness – the fear of which makes them stay back and keep enduring torture.
Despite the existence of the Domestic Violence (Prevention and Protection) Act 2010, gender experts believe there has been no progress in this regard due to the lack of shelters for the victims.
Ruma, 33, a freelance voice artist, was brutally beaten up and kicked out of home at midnight by her husband just 20 days after her C-section.
This was her second abusive marriage – one which her in-laws never accepted.
She was even blamed by her husband and in-laws for the death of her infant son, who died from a congenital anomaly.
The very day her baby died, her husband fought with her and called her a "witch". As she protested, he kicked her in the stomach where her incision was still to heal.
Devastated, Ruma had to leave the house, with just a suitcase, around 12:30am.
"After searching on google for a while, I found a government hostel nearby. However, I was not allowed to enter as the hostel doesn't let random women come in for shelter, and that too at midnight," she said.
"They were further apprehensive of letting me in seeing how disheveled I looked. They perhaps thought my being there would land them in trouble."
She spent the night on the premises and left in the morning.
"I went to a friend's house to get a glass of water. I waited at the parking lot as I didn't want to embarrass her or myself in front of her in-laws … I couldn't even think of going to my relatives because I knew they would point fingers at me for not being the 'perfect wife'.
"After roaming around the city with nowhere to go, with a heavy heart and intolerable pain, I had to return to my abuser," said Ruma.
She added, "I tried escaping thrice, once by even attempting suicide … I was not brave enough as I found the outside world to be even more dangerous than his [the abuser's] home.
Rahela Begum is another such victim who had to go back to her drug-addicted abusive husband, even after she filed a case against him.
She had nowhere to go as her financially troubled parents could not take her and her two daughters in.
Her in-laws and neighbours made a mockery of her situation, saying going to the police to teach him a lesson was of no use.
According to a 2020 Human Rights Watch report, there are only 13 long-term government shelters for women and girls in Bangladesh, including seven Safe Custody Homes run by the social welfare ministry (two of which are in Dhaka division), and six shelters run by the women and children's affairs ministry, where victims of violence and destitute women can stay for six months with up to two children aged under 12.
"In addition, eight Victim Support Centres [VSCs], which technically offer short-term shelter for up to five days, are run in coordination between  Bangladesh police and NGOs. But services there are inconsistent and unreliable, and activists say that in reality they often don't allow stays beyond one night in case of emergencies," the report stated.
It added, "Finally, there are an estimated 15 additional NGO-run shelters. In total, therefore, there are only around 36 shelters in a country with over 80 million women and over 64 million children."
Sifat-E-Noor Khanam, lawyer of Bangladesh Legal Aid and Services Trust (BLAST), said, "We need many more shelters for female victims of violence, especially domestic violence, because, currently, they have nowhere to go.
"Even though it is said that there are 13 shelters run by the women and children's affairs ministry and the Department of Social Services, we never get access to those [for the victims we represent]  and the environment is not supportive.
"Besides, most of these shelters are located in the metropolitan areas, which is difficult for women from the grassroots to access."
She added, "The victims need police referrals or court orders to get access to VSCs or One-stop Crisis Centres [OCCs]. However, most victims of domestic violence are unable to immediately file cases with police or go to courts.
"They also require urgent psycho-social counselling to do so."
In fact, going to police stations sometimes creates further challenges for ordinary women, who are not always welcome to file a complaint, Sifat said.
Moreover, after staying at the OCC or VSC for up to five days, the victims are mostly sent to shelters run by non-government organisations or to their relatives' homes.
"Since most of the NGOs are currently facing a funding crisis, they too can't provide proper rehabilitation to these victims … The state must take responsibility for this."
One such shelter named Rokeya Sadan is being run by Bangladesh Mahila Parishad since 1985, with a capacity to provide accommodation to 20 victims at a time.
Fauzia Moslem, president of BMP, believes that the aim of a shelter for victims of violence must be rehabilitating and mainstreaming them. 
"From our experience, we have seen that when we arrange facilities for sewing, boutique, art and music, formal and non-formal education, it helps them grow.
"However, when we have to stop such facilities due to funding crisis, the victims' behavioural patterns change … We are supposed to keep them for three to six months, but they have been here for over 15 years because we have nowhere to send them to."
"It has become urgent for the government to look into this and create enough safe spaces for victims of violence while maintaining their privacy, safety and ensuring their rehabilitation."
Sheepa Hafiza, eminent gender expert, echoed the same.
"In the existing shelters, the scope of proper rehabilitation is quite low … Besides, there are so many rules and regulations one has to follow to get access to those places. That needs to be simplified, or victims will stop seeking access when it is necessary for them"