Bangladesh's debt situation may become tricky from 2024-25
Economist Debapriya Bhattacharya says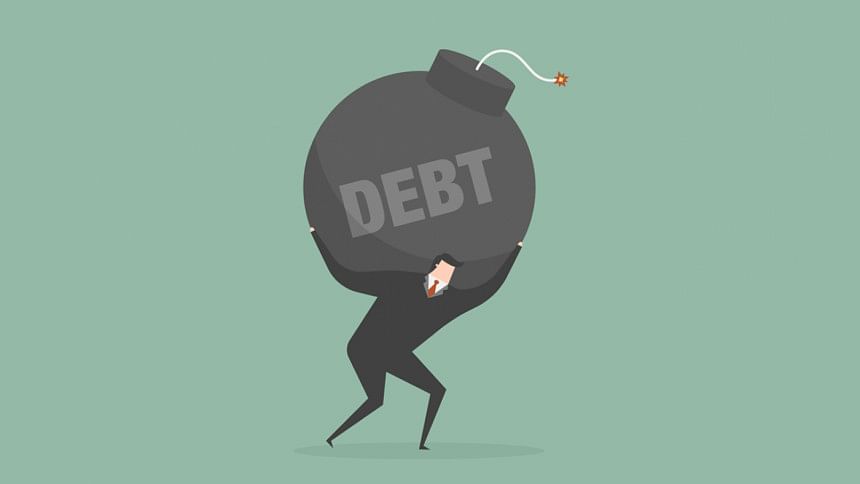 Bangladesh's external debt situation is now in the green zone but it may slip to the yellow zone from 2024-25."
The debt situation may become tricky from 2024-25 if the government does not ramp up its revenue base now as the repayment schedule for many of the costly loans taken recently would begin then, said eminent economist Debapriya Bhattacharya yesterday.
At the end of the last fiscal year, the total outstanding debt stood at $131.14 billion, increasing by $16.45 billion on average in the past three years.
"Our revenue is already low, and the comfort we had from our foreign currency reserves is fading too -- we have to look at the situation holistically," he said in a dialogue styled 'Conversations on Public Debt in Bangladesh.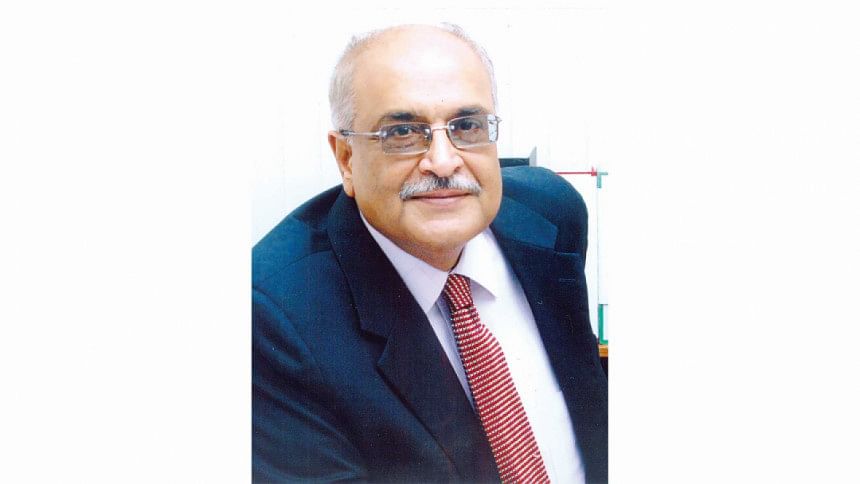 At the end of fiscal 2020-21, Bangladesh's revenue-GDP ratio stood at 9.4 percent, which is the lowest among South Asian nations.
In a country of about 16.4 crore people, only 74 lakh have the taxpayer identification number and of them, 23 lakh pay tax.
"Is it possible to implement such mega projects with the tax collected from just 23 lakh?"
On the external front, things are looking even more wobbly.
The balance of payment was $3.1 billion in the deficit at the end of March, according to data from the Bangladesh Bank. A year earlier, it was $6.9 billion in the surplus.
As of May 5, Bangladesh's foreign currency reserves are less than $42 billion, which is an 18-month low.
"Bangladesh's external debt situation is now in the green zone but it may slip to the yellow zone from 2024-25," said Bhattacharya, a distinguished fellow of the Centre for Policy Dialogue.
At the end of fiscal 2020-21, Bangladesh's external debt stood at $60.15 billion. It picked up much between fiscal 2018-19 and 2020-21, increasing by $9.02 billion in the last fiscal year alone.
"The recent pickup of external debt growth demands close scrutiny of the portfolio."
Bangladesh's foreign debt composition has progressively changed: concessional loans from multilateral lenders are being replaced with costlier bilateral loans.
And the bilateral loans are coming at a higher interest rate and shorter grace and repayment periods due to Bangladesh's graduation from the low-income bracket.
"There is $50 billion of concessional and semi-concessional foreign assistance in the pipeline and yet I am going after bilateral loans," he said, while lamenting the low utilisation of the cheap funds.
At least $10.5 billion against the high-value loans and supplier credit from bilateral sources would become due soon as their grace period ends.
"The repayment implications for the macroeconomy will become evident from 2024-25 onward."
External private debt is posing to become a sore point too, he said.
As of last fiscal year, external private debt is $18.69 billion after it increased by $4.6 billion in fiscal 2020-21.
"It is growing exponentially. And our domestic borrowing situation is no less worrying."
Domestic debt increased by $7.27 billion on average for the past three years and in fiscal 2020-21 alone it surged by $9.6 billion.
Although Bangladesh's debt-GDP ratio at 34.7 percent was among the lowest in South Asia in fiscal 2019-20, it misses several elements like private external debt, sovereign guarantees, contingent liabilities and intra-governmental liabilities.
The economist differed with the figure and said the country's total debt stood at 44.1 percent of GDP last fiscal year.
The government's tendency to borrow sees a spike ahead of national elections, according to the CPD's analysis.
"This happens in many countries. If there is weakness in the democratic process, visible development projects are used to cover the shortcoming. And many of the projects are not economically justifiable. It remains to be seen whether the current trend will be continued or we will be cautious in borrowing."
The government has so far formulated 10 separate debt management policies in the last several years including preparing the Public Debt Act 2021 as well as publishing quarterly debt bulletin issues by the finance division.
"Are these documents used while taking borrowing decisions?"
He went on to express dissatisfaction that the finance division has published two quarterly bulletins until September last year and none after that.
Bhattacharya, however, is confident that Bangladesh would not become ensnared in a situation like Sri Lanka.
"The comparison is unreasonable. But surely there are lessons to learn from Sri Lanka."
Sri Lanka's major debt is tied to sovereign bonds, which Bangladesh has resisted so far.
"And the experts in Sri Lanka spoke against the Hambantota Port but the government did not pay heed."