Barguna murder a picture of social degradation, HC observes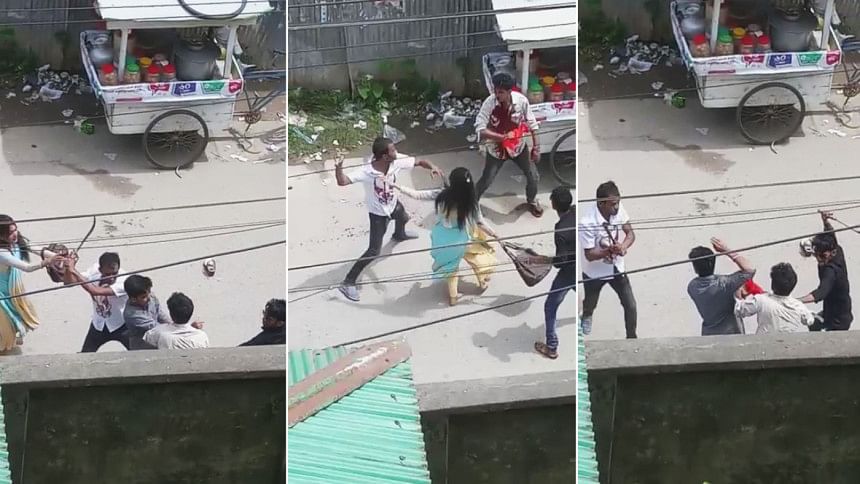 Expressing grave shock over the brutal killing Rifat Sharif in Barguna, High Court today observed that the way Rifat was killed and the role of bystanders are the pictures of social degradation.
"It is very shocking that nobody came forward to protect Rifat when he was being attacked, although many people videoed the incident. This is the picture of social degradation," said the court.
The court came up with the observation while Supreme Court lawyer Barrister Ruhul Quddus Kazal placed some newspapers including The Daily Star carrying reports on the incident.
This is a failure of the people to save him (Rifat), the court said.
"If some people who witnessed the incident had come forward, he (Rifat) might have been saved. They (witnesses) might have got panicked sensing that the killers are very powerful. The whole nation is shocked at the incident. Where has the society reached?" the court said.
The HC bench of Justice FRM Nazmul Ahsan and Justice KM Kamrul Kader also had ordered DAG Abdullah-Al-Mahmud Bashar to inform this court by 2:00pm today on what steps were taken over the incident, whether any case had been filed and anybody arrested in connection with the incident.
Yesterday, criminals attacked Rifat, 25, with sharp weapon in broad daylight in front of Barguna Government College while his wife was desperately trying to save him.
The entire incident, which was captured possibly on a mobile phone, shows the attack on the youth in Barguna town in front of Barguna Government College around 10:30am yesterday, where Rifat went to drop-off his wife.
Footage of the incident went viral on social media yesterday.
Immediately after the attack, locals had taken Rifat to Barishal Sher-E-Bangla Medical College Hospital (BSMCH).  Later, he was later pronounced dead.
Rifat was the only son of Abdul Halim of Boro Lobongola village in Burirchar union under Barguna sadar upazila.