86pc DSA cases pending disposal: law minister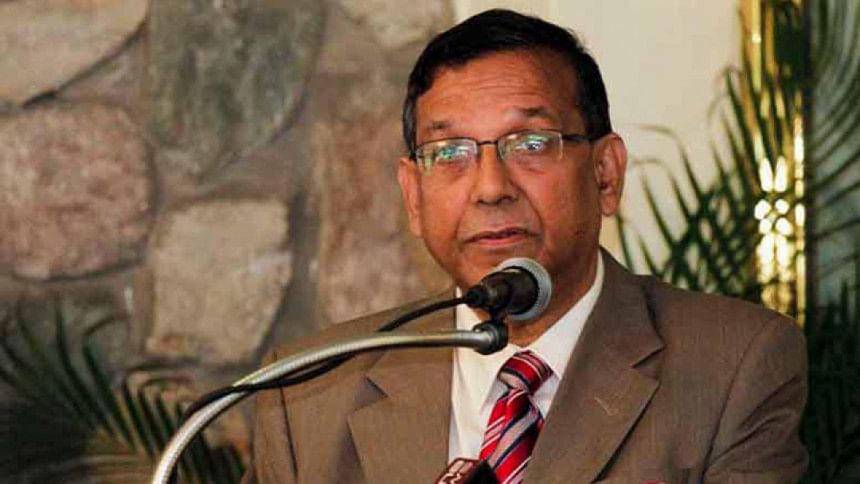 A total of 7,001 cases have been filed under the Digital Security Act so far, and 5,995 or 86 percent of those cases are still awaiting disposal, said Law Minister Anisul Huq at a conference in the capital yesterday.
"When we observed that the law was being abused, we sat down to discuss how it could be amended," the minister said while speaking at the fourth broadcast conference of the Broadcast Journalist Centre at the Bangla Academy Auditorium.
His comments come at a time when there are serious criticisms and reservations about the government's decision to enact a new law -- Cyber Security Act -- replacing the controversial Digital Security Act.
The law minister defended keeping a provision for the police to conduct arrests without a warrant in the new bill.
Section 42 of the bill allows law enforcers to raid, search premises, or arrest persons based on a suspicion that a crime is being committed or about to be committed, or evidence will be destroyed. This provision is a replication of Section 43 of the Digital Security Act.
Rights activists and journalists say the proposed law still does not address many of these concerns.
"We need this provision because the law enforcers' job is to intervene if there is a possibility of a crime being committed, arrest those involved with the crime, and collect evidence," said the minister.
The minister continued, "If justice must be ensured, then some immediate evidence is required, and it is the duty of the law enforcers to collect that."
"If we bind the hands of the law enforcers, then they will not be able to do their duty," said Huq.
He added that this provision is only for situations where immediate intervention is needed.
The law minister reiterated that the Digital Security Act was not meant to be used to target journalists.