74pc SMEs victims of corruption
Face bribery, extortion, political influence, says survey on 800 SMEs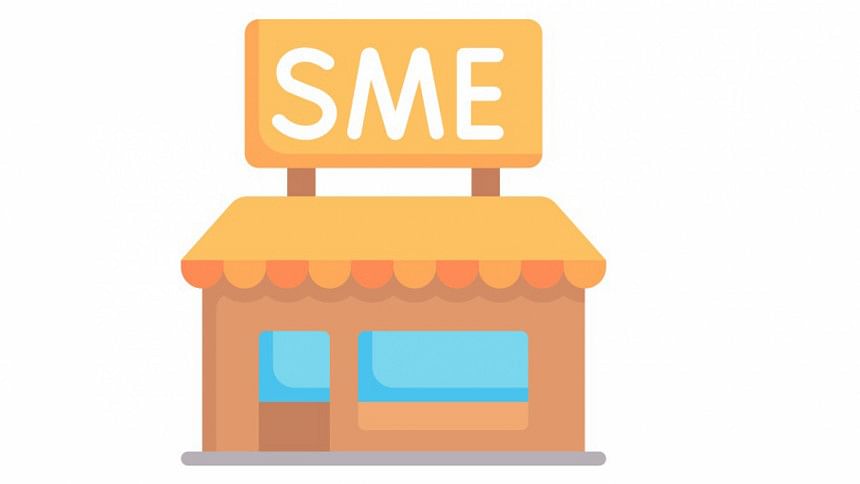 About three in four small and medium enterprises (SMEs) are victims of corruption, found a survey of Centre for Governance Studies and Centre for International Private Enterprises.
About 400 manufacturing and 400 service-sector enterprises were interviewed between mid-October and mid-December 2021 for the survey.
The findings were disseminated at the Pan Pacific Sonargaon Hotel yesterday at an event, titled "Call to Action Against Corruption Summit".
"The two most cited forms of corruption faced by the SMEs are bribery [77.9 percent] and use of political influence [60.1 percent]. These are followed by extortion [46.3 percent]," read the report.
The researchers found that three-quarters of the SMEs were unwilling to pay these bribes but most of them did.
The SMEs said that they have to pay bribes to get their trade licences, get loans from banks, and pass inspections, the report said, adding that partly because of these reasons, most SMEs choose to operate informally, bypassing regulations and evading taxes.
Of those who had bribed, licence renewal was the most cited reason. A total of 73.2 percent of medium enterprises and 67.5 percent of small enterprises had to pay to get their licences renewed.
Approximately a third of all the respondents said the registration and licensing offices were the most corrupt government office while 18 percent pointed to law enforcement agencies.
US Ambassador to Bangladesh Peter Haas said if Bangladesh can assure citizens and investors that corruption is less prevalent here than in other markets, it will attract more investments.
Bangladesh has many advantages that potential investors would find attractive, he said. "But as American business leaders tell me: multi-national firms have options on where they invest."
They will choose whichever country has the lowest levels of corruption, the fewest bureaucratic obstacles, the greatest respect for rule of law, and the best logistics infrastructure for their business, he added.
"Because of the corruption involved in getting access to loans, most of the stimulus packages that were announced for SMEs during the pandemic remained undisbursed," said Ali Riaz, a distinguished professor​ at the Department of Politics and Government at Illinois State University.
He was the principal investigator of this research.
Md Helal Uddin, president of Bangladesh Dokan Malik Samity, said the small enterprises have not received any stimulus loans from banks and medium enterprises got higher priority.
Ali Imam Majumder, former cabinet secretary, said a special tribunal is needed to deal with corruption cases, which would encourage people to report corruption.
Fahmida Khatun, executive director of the Centre for Policy Dialogue, said the government's anti-corruption mechanism has to be more citizen-friendly so that it enables citizens to file complaints and get remedies.
The speakers stated that the government needs to reduce the number of points of contact for obtaining and renewing business licences by using technology, which should diminish the scope for bribery.
Muhammad Abdul Mazid, former chairman of the National Board of Revenue, also spoke at the event chaired by chairperson of CGS Manjur A Chowdhury and moderated by its executive director Zillur Rahman.