2 govt hospitals limping along
Understaffing, equipment shortage hamper services in Narsingdi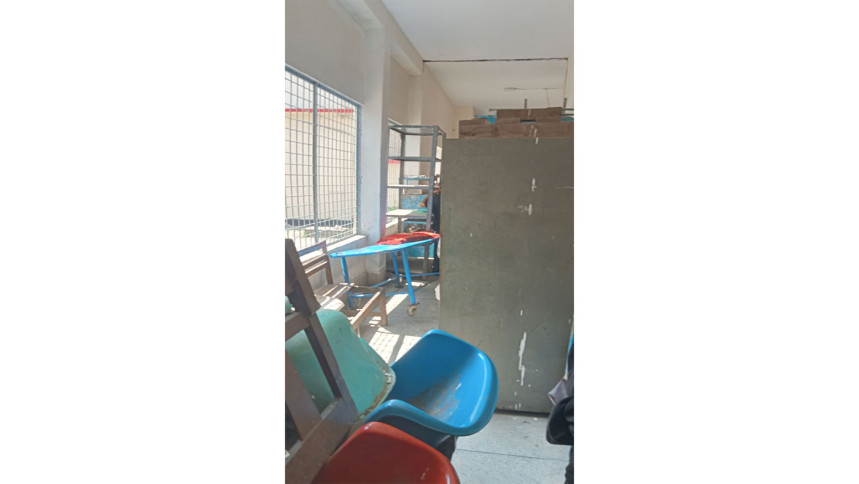 The two government hospitals in Narsingdi are struggling to provide healthcare services to patients due to a shortage of doctors and basic equipment.
Around 800-1,000 service-seekers come to Narsingdi Sadar Hospital and Narsingdi District 100-bed Hospital every day, from Narsingdi, Kishoreganj and Brahmanbaria.
Patients alleged that doctors mostly remain absent as they remain engaged at some 40-45 private hospitals around these two government facilities.
The doctors also refer patients to private hospitals for "proper treatment", stating limitations at the government facilities.
Besides, most doctors are reluctant to get into such government facilities in the first place, meaning most of the openings remain vacant.
Sources at Narsingdi District 100-bed Hospital said out of 33 doctor's posts, only 13 are currently filled. There is only one pharmacist against six, 13 office assistants against 25 and five sweepers against 17 at the hospital.
Seeking anonymity, a hospital staffer said about 63 percent of the posts have remained vacant since 2014.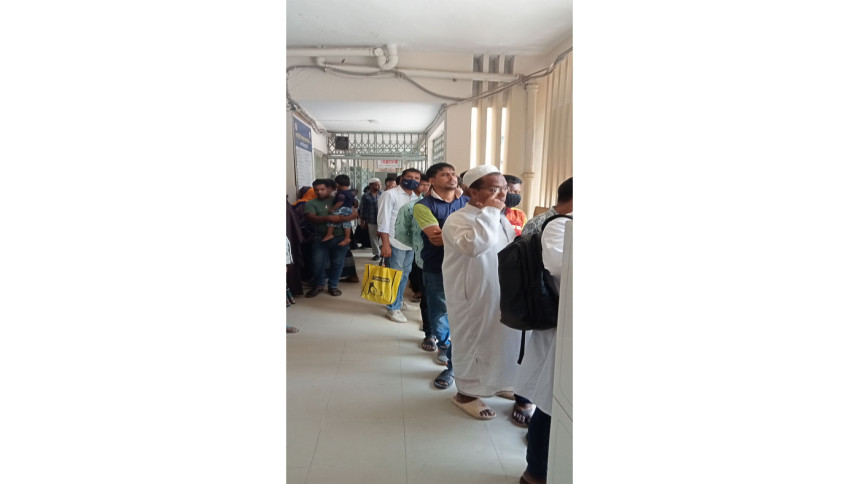 Similarly, at Narsingdi Sadar Hospital, only eight doctors are available out of the required 19.
Arifa Akter, a patient from Alokbali who came to Narsingdi Sadar Hospital recently, said, "I came here at 9:00am but could not get an entry ticket even at noon. Only two staffers are managing the service counter."
During a recent visit to both the hospital, this correspondent saw five long queues of patients waiting for tickets to consult doctors at the outpatient service counter.
Dr Lupa Chawdhury, residential medical officer at Narsingdi Sadar Hospital, said, "It's true that we are understaffed. We are also unable to manage the medical waste produced due to a shortage of employees."
Dr Norul Islam, Narsingdi civil surgeon, said, "Around 131 [medical] posts in Narsingdi district are vacant since 2014. Gradually, the vacancy is increasing due to doctors and staffers moving to other places."
"We have sent proposals to the higher authorities several times demanding recruitment but to no avail. Recently, a planning commission member visited our hospitals... Hopefully, we will get new buildings and new employees," he added.