10,000 floating people in Barishal deprived of education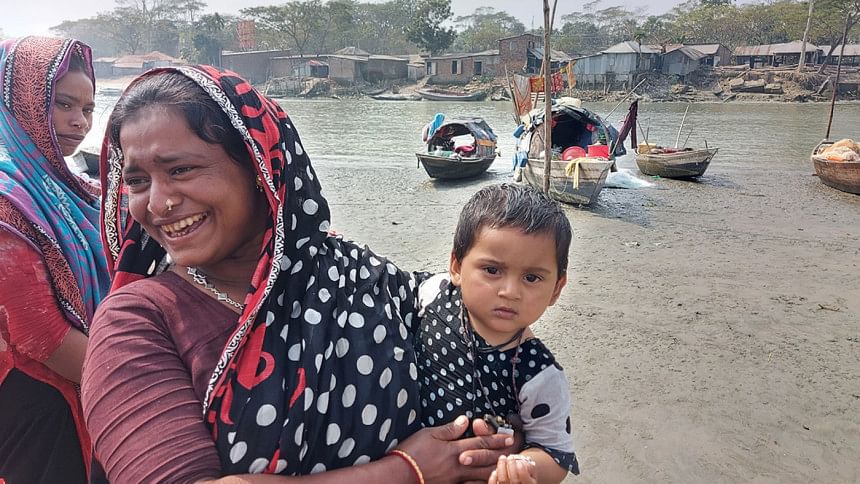 The light of education is yet to reach an entire community of around 10,000 people in Barishal.
Only a few of them have the basic life skill of counting money. None of their children -- around at least 5,000 in number -- go to school. The women cannot even tell their age, sign names, or dial mobile numbers.
They are the floating people of Manta community.
The men are the provider of the families and earn their livelihoods by catching fish in the Arial Khan River. The families, consisting five-six members each on an average, live on boats floating along the banks of the Arial Khan, and its branch rivers and canals.
According to officials, there are 1,905 members of the floating community in Barishal division.
Of them, 1,000 live in Barishal, 570 in Bhola, 300 in Patuakhali, and 35 in Jhalokathi, sources at Barisal Divisional Fisheries Office (DFO) said.
However, the real number of the Manta people is around 10,000 -- at least five-six times higher than the recorded number, said Anisur Rahman Talukder, deputy director of Barishal DFO.
This is because only the head of each family is counted.
As a result, the Manta people do not receive any of the basic government facilities, alleged Swapan Sardar, Hafez Sardar and Dulal Sardar -- leaders of several groups within the community.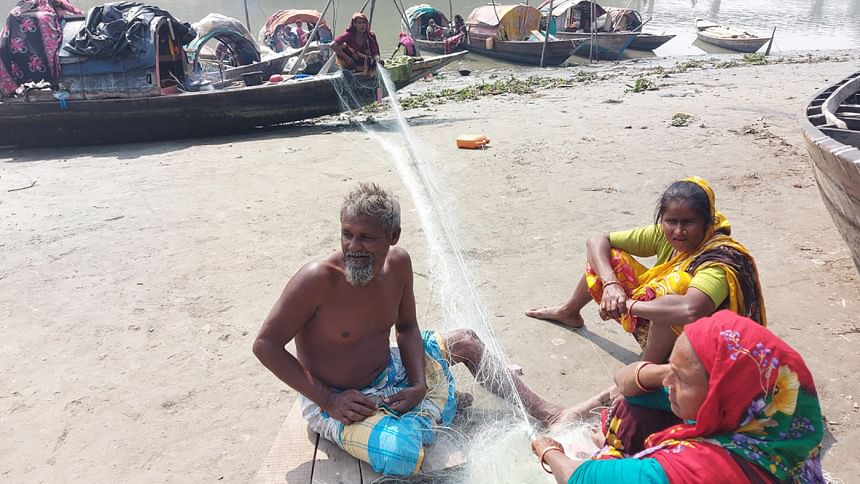 Jasim Sardar, leader of another group, said their main occupation is fishing.
However, they are often arrested, fined, and even jailed by authorities for fishing in the river. This is because most of them are not included in the fishermen's list by the DFO.
Anisur Rahman Talukder, deputy director of Barishal DFO, said that this is because most of the Manta people do not have national identity cards. They are also reluctant to be included in the government's fishermen list or get an NID card.
"They also break rules by catching fish when there is bar on fishing in the river, that is why they are fined," he said.
When the men are away, the women of the community sell the fish to the wholesale markets in exchange of whatever money is paid as they cannot count, said Ayub Ali, a member of the community.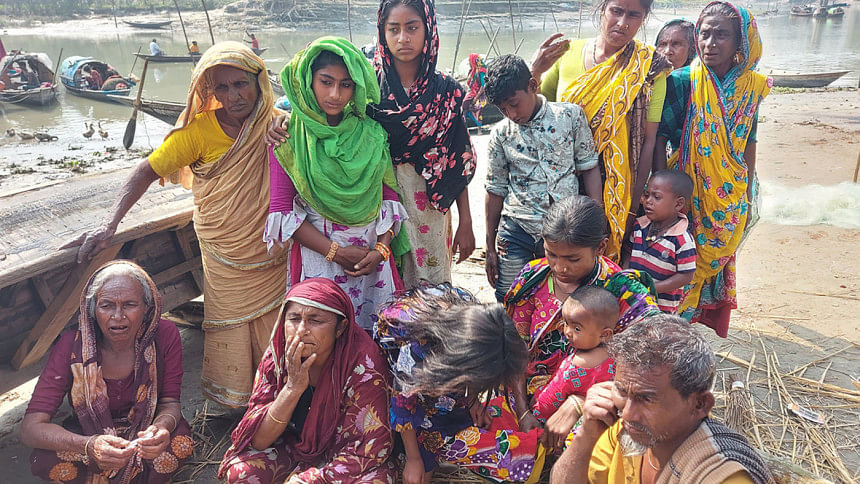 The Manta women and children could not even count and tell how many fingers this correspondent was holding up during a visit at the bank of the river in the middle of this month.
Dulal Sardar, one of the group leaders, said that around half of their people are children who are old enough to go to school.
"However, they start going fishing with their mothers at an early age."
He added, "We were provided a floating school a long time ago but it's operation did not continue. None of our children go to school anymore as we can't afford it."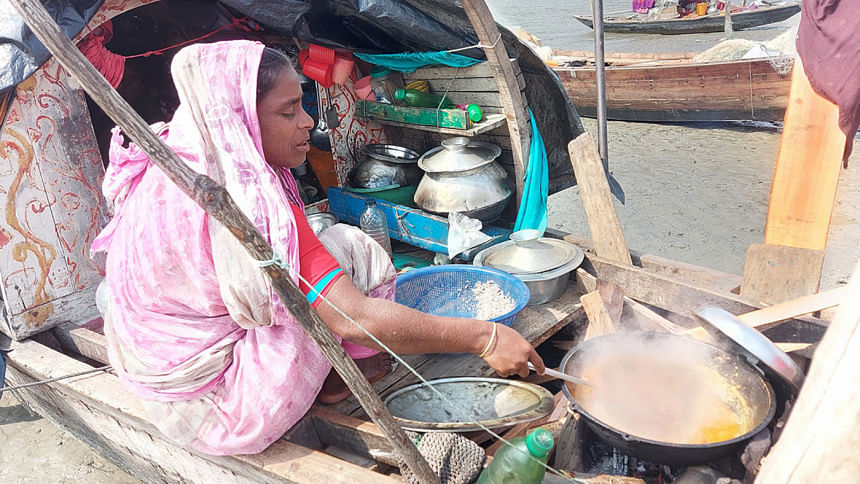 The divisional social services office recently trained 50 members of the Manta community in sewing and gave them Tk 10,000 each, said A Mamun Talukder, deputy director of the office.
"However, more comprehensive work must be done for this community."
This community should be brought under government's radar and education programme, said Rabeya Khatun, president of Barishal's Mahila Parishad.