Media must be allowed space to monitor 2023 JS polls: Japanese ambassador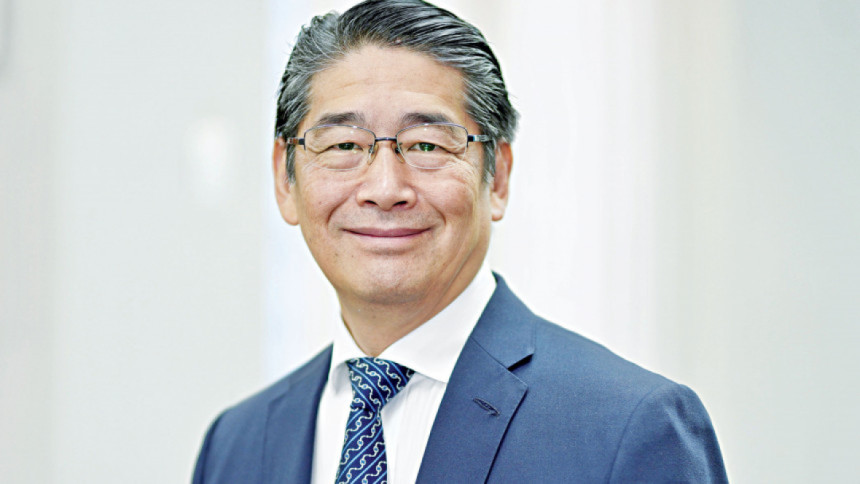 Japan expects a free and fair parliamentary election in Bangladesh late next year, Japanese Ambassador to Bangladesh Ito Naoki said today.
"I hope that between now and next year, the government will take all measures to make sure that the elections are free and fair and better than that of the previous election of 2018," the ambassador said at the Diplomatic Correspondents Association Bangladesh (DCAB) at Jatiya Press Club.
Naoki said Japan had raised concerns over the violence during the 2018 elections.
He said he has been telling the government officials to hold better election. "I am going to continue to raise the issue."
Naoki also said that the media should be given space so that they can play their role to make sure that every vote is counted and citizens have all the opportunities to freely cast their votes.
The Japanese Ambassador said that Japan is also interested to sell defence equipment to Bangladesh.
A Japanese private company visited Bangladesh to understand the level of interest in buying defence equipment, particularly radar for the airforce.
He said Bangladesh is diversifying it's defence purchase while Japan has also relaxed its regulations in terms of selling defence equipment. It is already exporting defence equipment to Vietnam, the Philippines and ASEAN countries.
Naoki also said that Japanese companies are more interested than ever to invest in Bangladesh as the government here has more coherent policies that draw foreign investments and its economy is growing continuously.
Talking about the Rohingya refugees, Naoki said the crisis should not be allowed to become a distabilising factor for the region.
"We need to have more coordinated approach to address the problem," Naoki said.
He also called for restoring democracy in Myanmar, releasing the detained leaders and improving the conditions in Rakhine state so the Rohingyas can return.
President of Diplomatic Correspondents Association, Bangladesh Rezaul Karim Lotus and Secretary AKM Moinuddin also spoke on the occasion.