EVM displays only "Boat", some Cumilla city voters allege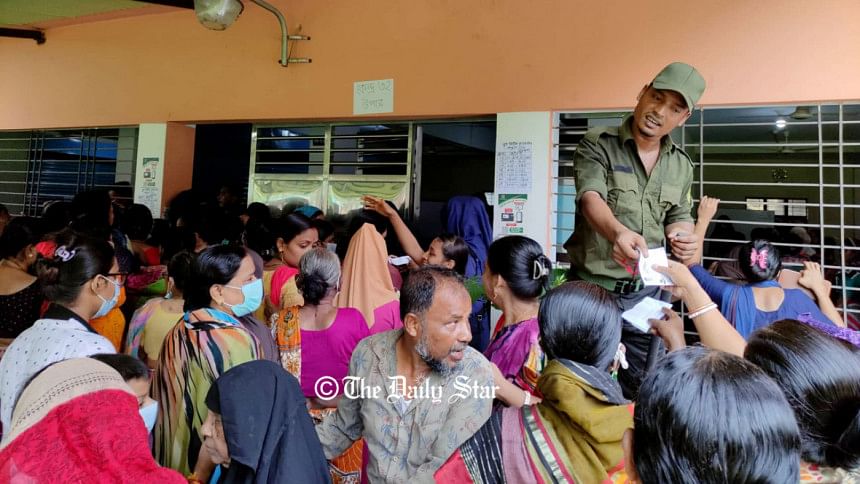 Some voters of ward no. 19 under Cumilla City Corporation alleged that the EVMs used for voting at the polling stations have been displaying only "Boat", the electoral symbol of Awami League.
Following the complaint, Judicial Magistrate Omar Faruk visited Neura MI High School polling centre, our staff correspondent reports from the spot.
But the magistrate claimed that he was not allowed to enter the booth. He said, "I came here to verify the allegations of the voters. When I entered the polling booth and wanted to see the EVM at work, the presiding officer obstructed me. I was told to leave immediately."
Contacted, Nazmul Amin, presiding officer of the centre, confirmed the development to The Daily Star and said, "I told magistrate sir that he cannot enter a 'secret room'. It is not legal. I can't allow him."
Amin said there was a misunderstanding and was hopeful that it would be resolved.
He also claimed that the machines are ok and there were no such reports as the technical team has the EVMs.
Visiting the centre, the polling agent of independent candidate Monirul Haque Sakku's agents were not found in two booths out of three.