"No issues with stern action against those behind Uttara tragedy"
Chinese Ambassador Li Jiming says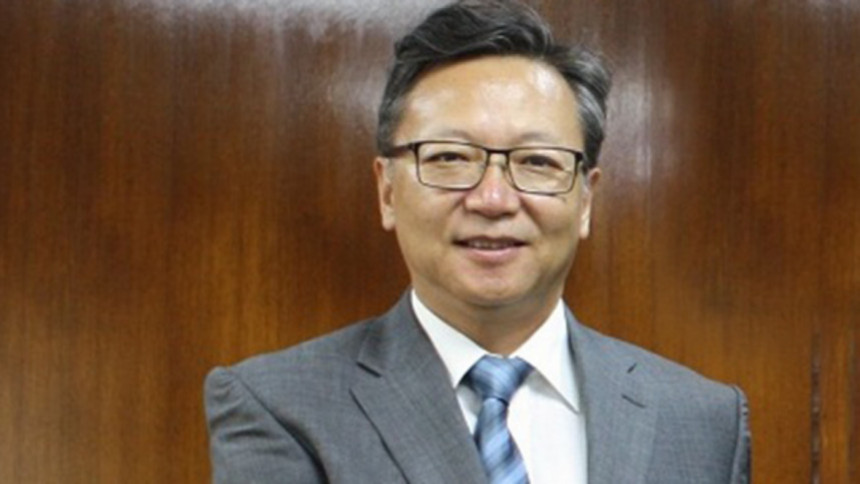 Chinese Ambassador to Bangladesh Li Jiming has said there will be no objection if punitive actions are taken against those responsible for the Uttara crane tragedy as per recommendations of the report submitted by the probe committee.
He said this when he paid a courtesy call on Road Transport and Highways Division secretary ABM Amin Ullah Nuri this (August 18, 2022) morning.
Li Jiming said a high-level delegation of the construction firm working for the BRT project (under Road Transport and Highways) arrived in Dhaka to investigate the incident on behalf of the company.
The team is ready to provide necessary assistance to the committee formed by the Road Transport and Highways Division.
The Road Transport and Highways Division secretary said, "The whole nation is saddened by this tragic accident."
He said security is of the utmost importance while executing any development project.
"We have included an expert from BUET in the committee, which has been asked to submit its final report within the next seven days.
"Stern action will be taken against those behind the accident as per the recommendations of the committee," he added.
ABM Amin Ullah earlier told media that a government probe committee led by Neelima Akhter, additional secretary of road transport and highways division, in its preliminary report found that negligence on part of the Chinese contractor, China Gezhouba Group Co Ltd, led to the tragedy.