Uttara crash: Helper was operating the crane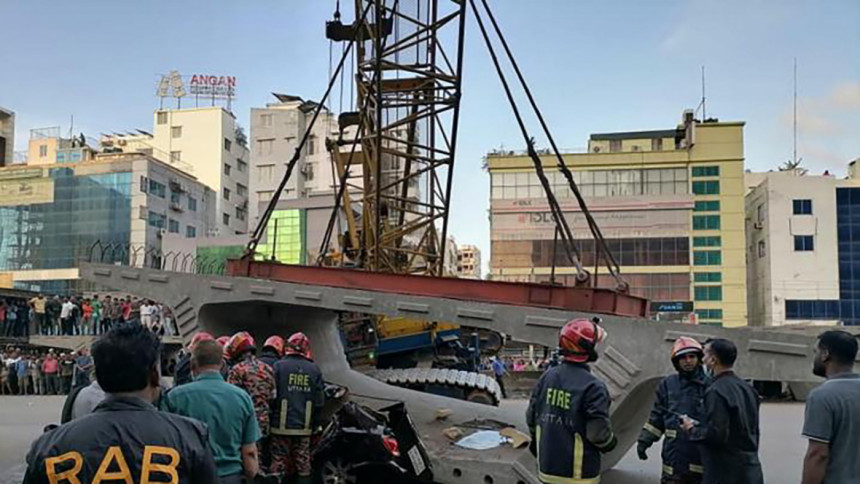 A helper of the crane's main operator Al Amin Hossain was operating the crane when a girder fell on a car in Uttara, leaving five passengers including two children dead on Monday (August 15, 2022).
Al Amin, who has no license to drive heavy vehicles like crane, had been giving instructions to helper Md Rakib standing nearby when the girder collapsed.
Moreover, the fitness of the crane, which is not suitable for lifting heavy girder, expired.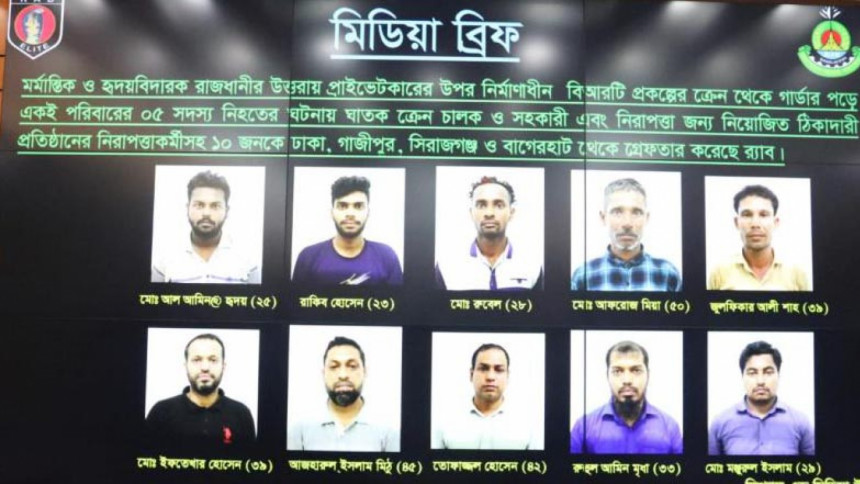 Khandakar Al Moin, Rab's Legal and Media wing director, said this after arresting 10 persons, including the crane operator and helper, from Dhaka and several other districts yesterday (August 17, 2022).
The other arrestees are two security persons Rubel (28) and Afroz Mia (50) of Four Brothers Guard Service providing security at the construction site; project Safety Engineer Zulfiqar Ali Shah (39); IFS CON Bangladesh Limited owner Iftekhar Hossain (39), whose company provided heavy equipment for the project; Head of Operations Azharul Islam Mithu (45); Tofazzal Hossain Tushar (42), the marketing manager of Build Trade Company which provided cranes to the project; and administrative officials Ruhul Amin Mridha (33) and Manzurul Islam (29).
The Rab director said Al Amin was trained to operate crane in 2016 and worked on two to three construction projects before he started work for BRT project in May this year.
Helper Rakib joined the project three months back and had no training to handle cranes, he said.
On that day, Amin and Rakib began operating the crane around 2:00pm and successfully laid down one of the girders.
As Rakib attempted to pick up another crane, heavier than the crane's lifting capacity, it fell on the moving car.
Both of them later fled from the scene.