You can't extract sand from Meghna
HC tells AL leader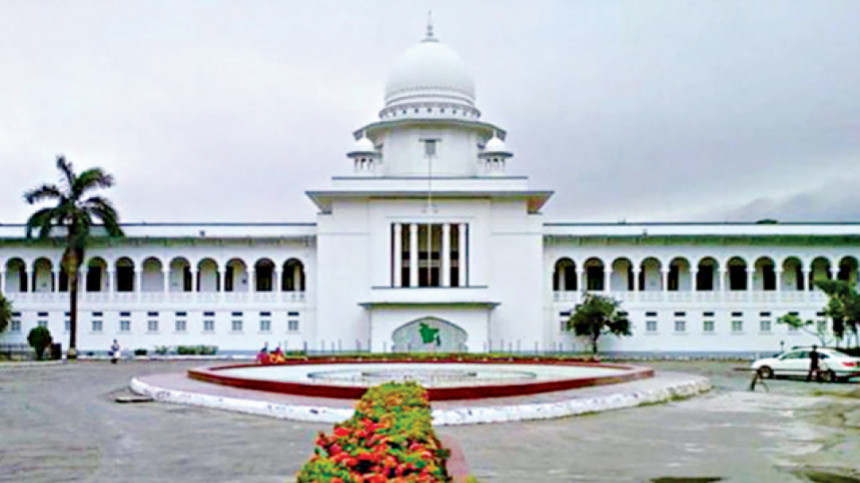 The High Court yesterday refused to allow Awami League leader Md Salim Khan to extract sand from the Meghna in Chandpur and sell it.
The court summarily rejected a writ petition filed by Salim seeking its permission for extraction and sale of 28.4 lakh cubic feet of sand or earth from the river bed in Chandpur Sadar upazila's Shakhua, Ichuli and Mirzapur mouzas and Haimchar upazila's Monipur and Charkrishnapur mouzas.
The HC bench of Justice Md Mozibur Rahman Miah and Justice Khizir Hayat passed the order after hearing arguments on the petition.
Lawyer Jafar Alam Khan appeared for the petitioner while Deputy Attorney General Kazi Mynul Hassan represented the state.
Jafar said his client would move an appeal before the Appellate Division of the Supreme Court challenging the HC order.
The HC rejected the petition as the Appellate Division had earlier stayed two HC orders that had allowed Salim to extract sand from other areas of the Meghna in Chandpur, he told The Daily Star.
Salim has deposited royalty to the Chandpur deputy commissioner's office for conducting a hydraulic survey of the land and extraction of sand from the river, the lawyer added.
Last month, a senior metropolitan special judge's court issued a travel ban on Salim, also the chairman of Chandpur's Laxmipur Union Parishad.
Salim was allegedly involved in the price manipulation of the proposed land for Chandpur Science and Technology University (CSTU).
The court passed the order following a petition filed by the Anti-Corruption Commission, which is now investigating the corruption allegation against Salim.