Two killed, 7 injured in Rajshahi land feud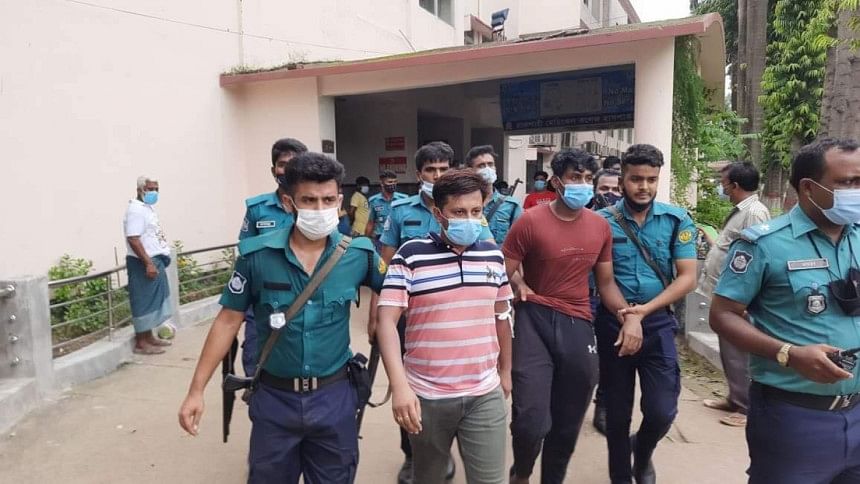 Two people were killed and seven others injured in Rajshahi city's Daspukur area this afternoon when two groups of land grabbers clashed.
The deceased are Shafiqul Islam (50) a former organising secretary of BNP's Rajshahi city unit, and Joynal Abedin (40) nephew of Rajshahi City Corporation Ward Councillor Kamal Hossain.
Both of them were rescued from the scene but were declared dead when taken to Rajshahi Medical College Hospital (RMCH), said Majharul Islam, officer-in-charge of Rajpara Police Station.
The injured were admitted to the same hospital.
According to police and locals, victim Shafiqul and his brother Abdus Salam, who both belong to BNP, were leading one of the groups.
Joynal belonged to the other group with his uncles Kamal and Mahtab Hossain. Hossain was the president of the local ward unit of Awami League.
They were engaged in land grabbing and involved in a year-long ongoing feud over occupying a government land in the area, the police official said.
Both groups, equipped with sticks, rods, and machetes, swooped on each other resulting in a fierce clash around 2:00pm.
Police rushed to the spot and brought the situation under control. The two groups clashed on the RMCH premises when they brought the injured people to the hospital.
Police arrested two people from the hospital.
The OC said they were working on gathering further details of the clash and finding out those responsible.