Teacher dies after student beats him with cricket stump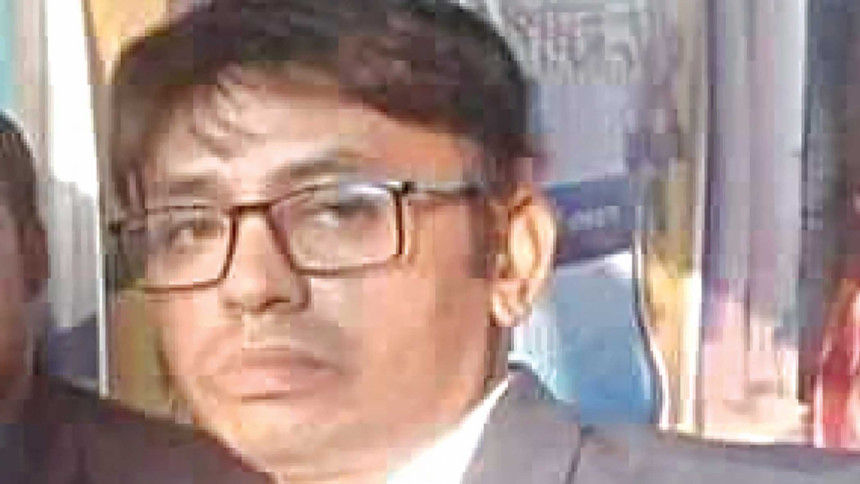 A teacher who was beaten up with a cricket stump by a student two days ago died from injuries at a local hospital early yesterday.
Deceased Utpal Kumar Sarkar, 35, was a lecturer of political science at Haji Yunus Ali School and College in Ashulia's Chitrasail area. He served the institution for about 10 years.
The teacher breathed his last at Savar Enam Medical College and Hospital around 5:15am, said hospital sources.
The assailant, a 15-year-old SSC examinee of the school, has been absconding since the attack.
Principal of the college Saiful Hasan said, "Like every year, we hosted tournaments for girls' cricket and boys' football. On Saturday, a girls' cricket match was going on at the playground."
All of a sudden, a student hit Utpal with a stump beside the field around 2:00pm and fled, he added.
The teacher, also the chairman of the disciplinary committee of the institution, was rushed to Enam Medical College Hospital.
Aseem Kumar Sarkar, brother of the deceased, said the student hit Utpal as he took disciplinary actions against him over stalking girls. "I urge the prime minister and the education minister to look into the murder and ensure fair trial."
Aseem filed a case with Ashulia Police Station on Sunday over the incident accusing the attacker and several unidentified people.
Meanwhile, teachers, students and guardians formed a human chain on the school premises yesterday demanding immediate arrest of the accused and his associates.
Sub-Inspector Emdadul Haque said the school's CCTV cameras were not working during the incident. "The school authorities said the cameras were not operating as there was no power at that time."
Police yesterday handed the body to the teacher's family after an autopsy was carried out at the capital's Shaheed Suhrawardy Medical College.
The Daily Star is not making public the identity of the accused as he is a minor.