Remove graffiti, posters from Dhaka flyovers in 2 weeks: HC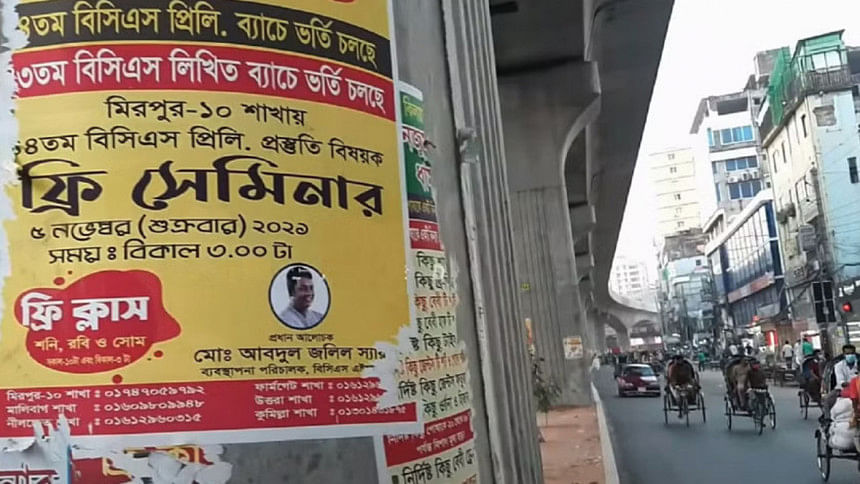 The High Court today expressed grave concern over pasting posters on the walls of structures including the flyovers in Dhaka.
"We feel pain when we see that the walls of the flyovers are filled with posters, though there is a law against such actions. The posters must be removed from the walls of the flyovers."
"Every citizen has right to open space," the HC bench of Justice Farah Mahbub and Justice Ahmed Sohel said while hearing of a writ petition. The bench ordered the authorities concerned of the seven flyovers in Dhaka to remove all the graffiti and posters from their walls in two weeks.
The court also directed the authorities to take appropriate legal action against those who are responsible for such activities and form a monitoring committee in this regard in a week.
The authorities have also been asked to submit a report after complying with the directives in four weeks.
The bench passed the orders following a petition filed by Human Rights and Peace for Bangladesh (HRPB), seeking necessary directives to this effect. Senior lawyer Manzill Murshid appeared for the petitioner.